Visit to Milagro Farm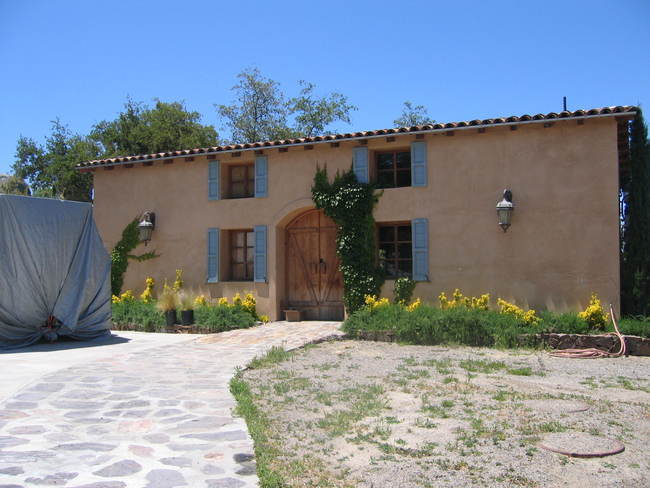 Our May SDAWS meeting was held at Milagro Farm today.  Jim Hart hosted us and gave us a tour of the vineyards and told us about his recent wine releases.  He is winemaker for Milagro Farm Vineyard & Winery and also at Hart Winery in Temecula.  Milagro Farm Vineyard & Winery is in the Ramona Valley AVA.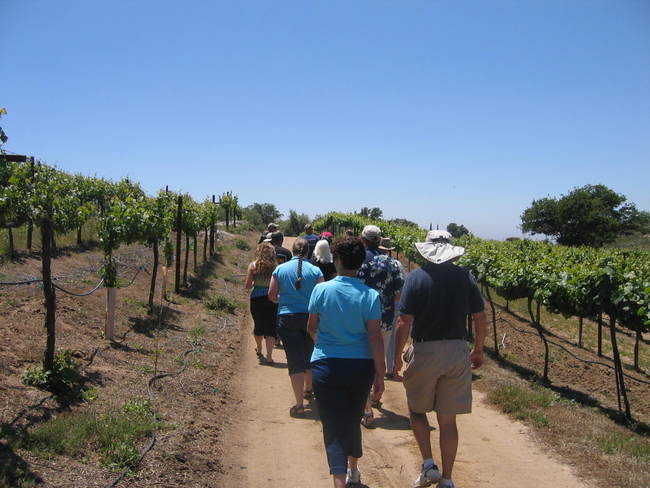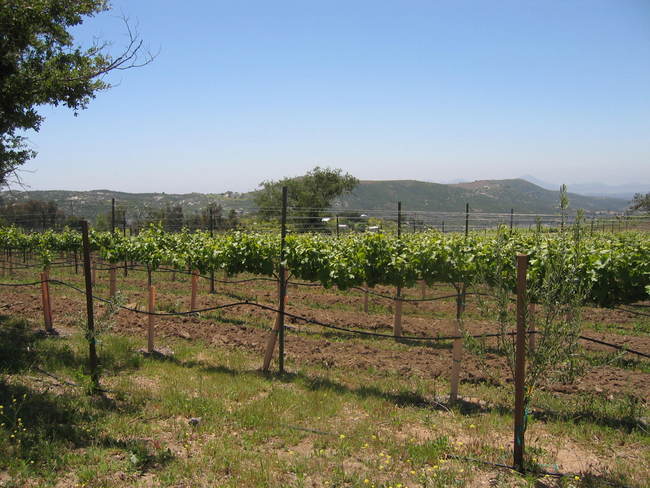 The oldest vines on the property are Chardonnay and Cabernet Sauvignon.  They started putting in more varietals in the past few years including Sauvignon Blanc, Petite Verdot, Barbera and Pinot Grigio, to name a few.  One of the biggests (almost literally) pests at the vineyard are the wild turkeys — they will eat any wine grapes at eye level, and one year they ate a substantial portion of the grapes before they were harvested!
The Farm itself is a lovely property.  There is a cellar cave build into the hillside next to the winery building, and a pond just down the path from that.  There are also peacocks roaming around the property, as well as the wild turkeys.  They are beginning to build a wine tasting room at the entrance to the property as well.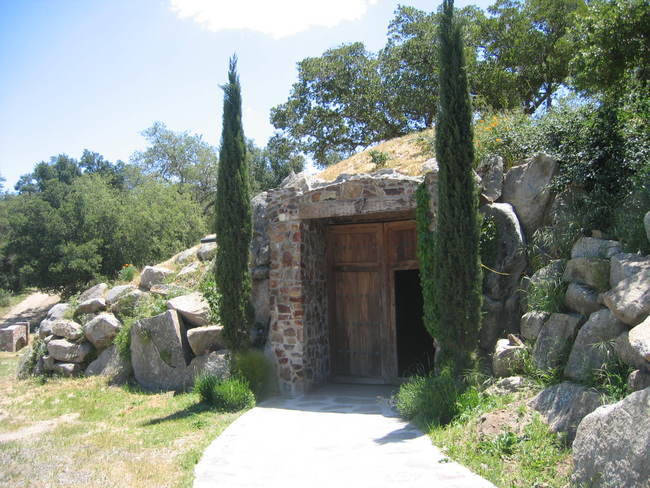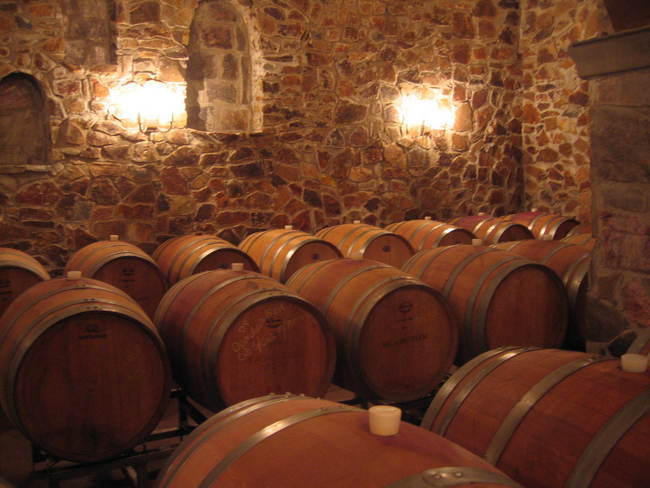 We tasted a few wines, including the 2009 Sauvignon Blanc, 2008 Chardonnay, and 2007 Cabernet Sauvignon while Jim told us about his winemaking process for each.  We also tasted the 2009 Chardonnay from the tank, it was lovely — loads of tropical fruits, especially guava and pineapple.  My hubby and I liked all of the wines, they were all very well balanced and really showed great varietal character.  All in all, another great day out at a lovely vineyard in San Diego county.