Racking Barrels and Setting Up Shop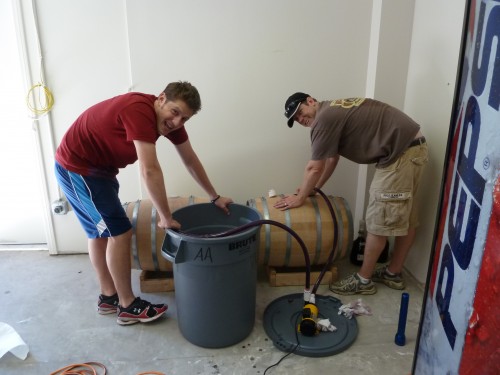 The barrels needed a new home, so we decided it was a good time to rack out the wine and clean out the barrels.  Both the merlot and petite sirah need more oak, so we're going to leave them in the barrels for another year with some extra oak cubes added in.  We pumped the merlot out of the barrel into a secondary container (yes, that's a trash can, but it has only been used for primary fermentations), then cleaned out that barrel.  After a good rinse, we pumped the petite sirah into that barrel, then washed out the now empty barrel.  To complete the wine shuffling, the merlot was pumped back into the clean barrel.  Then it was time to load them into the truck to move to their new home.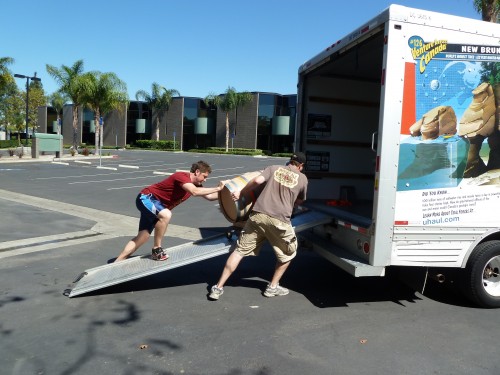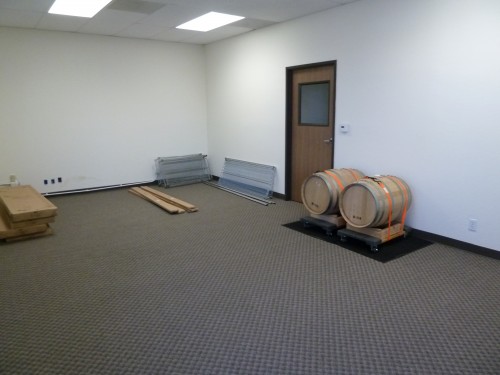 The barrels' new home is at my new home winemaking and cheesemaking supply shop in San Diego, Curds and Wine.  I decided I wanted to help other people discover first-hand how fun and easy it is to make your own wine and cheese.  I'm just getting everything set up, and hope to be open the first or second weekend of November!