Racking Primitivo and Petite Sirah Sludge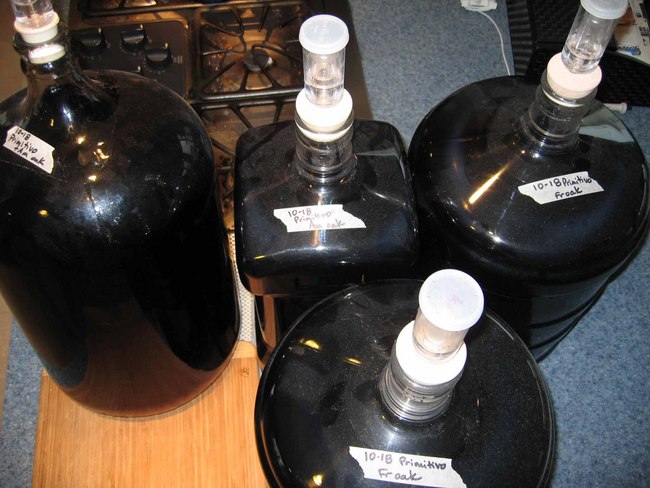 The primitivo has been settling out since October, so it seemed like time to poke at it.  I like to splash rack my wine that is bulk aging in carboys at least once to try to give it a little oxygenation while it's hanging out.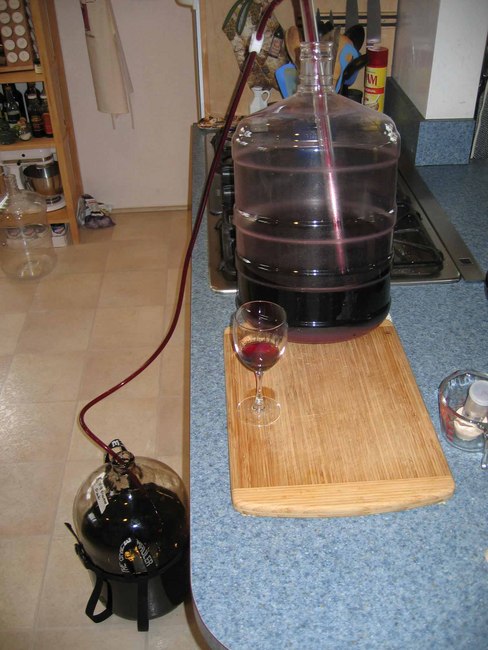 The primi has become wonderfully clear already, a lovely purple-ruby in color.  I gave it a taste to try to decide if I should leave in the oak cubes or not.  The wine with American oak cubes was quite spicy and definitely had a strong oakiness, so I won't transfer those cubes after racking.  The wine with French oak, however, had a much more subtle oak character, so those cubes will get added back to the racked wine.  Overall the primitivo has nice aromas of ripe fruits with good spice.  Rich, velvety flavors of cedar, spice box, blackberry and currant are developing nicely.  I'm so glad I got these grapes!
I also have a small bottle petite sirah sludge that I want to get off of the nasty lees.  When I went to pull off the cleared wine, I saw that it had thin layer of creepy white stuff on top.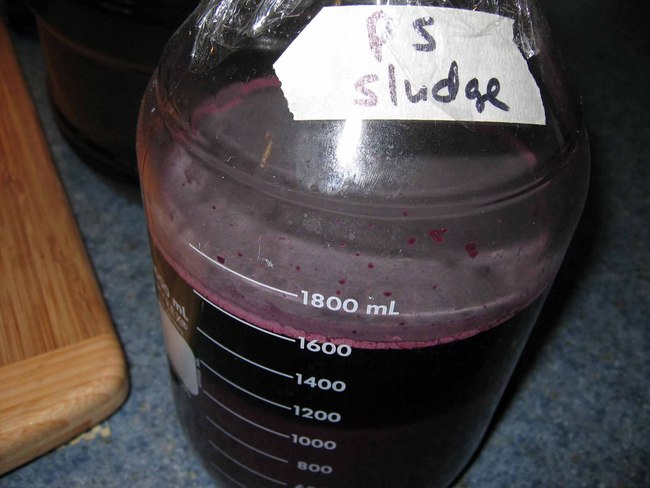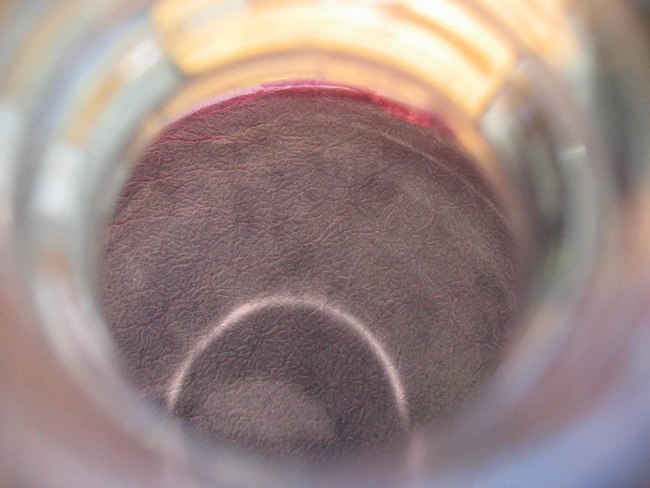 It smells OK, like wine, nothing funky.  So, I dipped under the weird layer and pulled off the clear wine.  I got about 400 mLs off, then took a little sample to taste.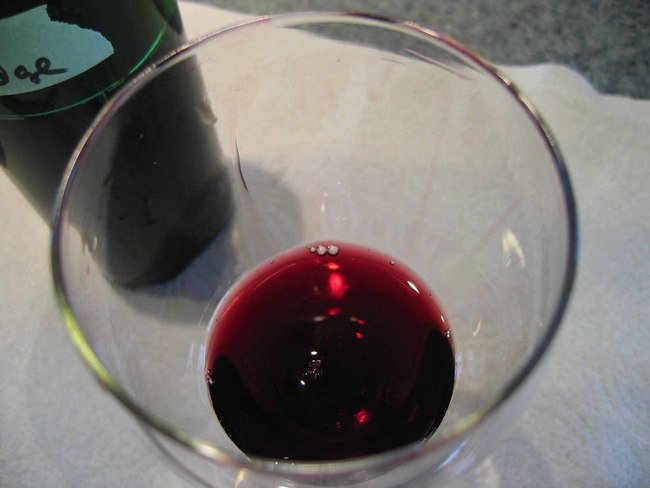 It's pretty, nice and clear, deep dark garnet in color — and totally yucky.  It's got aromas of acetone plus something sickly-sweet, and tasted equally as nasty.  Ick.  I sprinkled a little bit of Kmeta in, otherwise I'll just leave this one separate to see if it gets over it, or feeds my vinegar cultures in the garage.