Filtering Wine Continued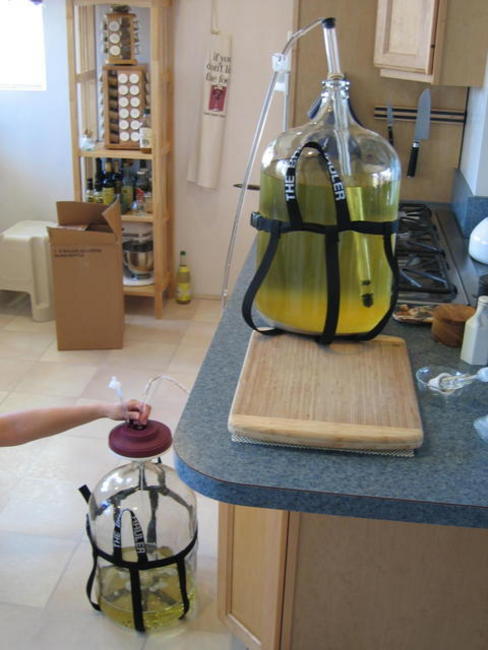 The vinbrite gravity filtering unit is a little intimidating.  It's easy to put together, then I ran some water through the siphon plus filter unit, then set it up to filter the wine.  It doesn't sit in the top of the carboy very stably, so I did hold on to it for most of the filtering.  It started out at a good pace, but then quickly slowed to a dribble.  After about 45 minutes it was just trickling, so I decided that the filter was clogged and needed to be changed.  That was fun.  What a mess.  But, the end result was worth it.
Here's the wine before filtering: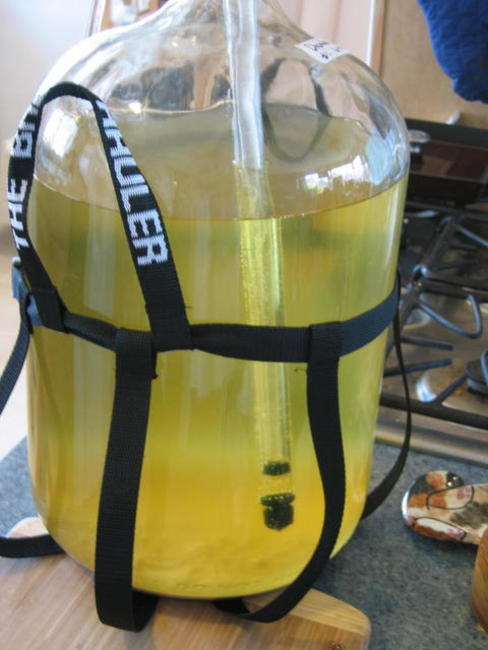 And then after: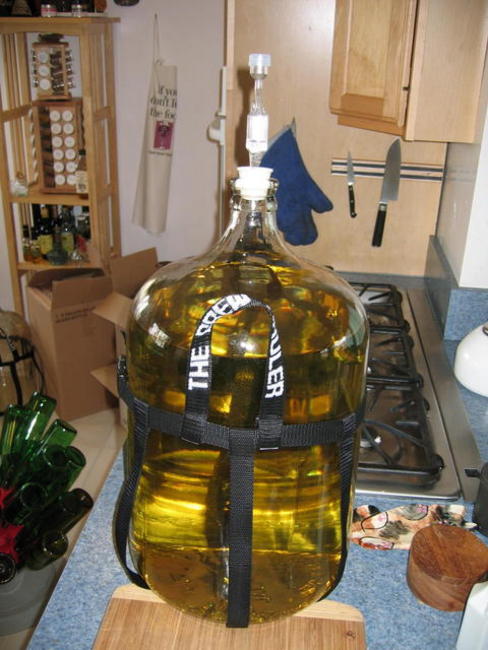 Much better!  It looked great, and tasted good, too.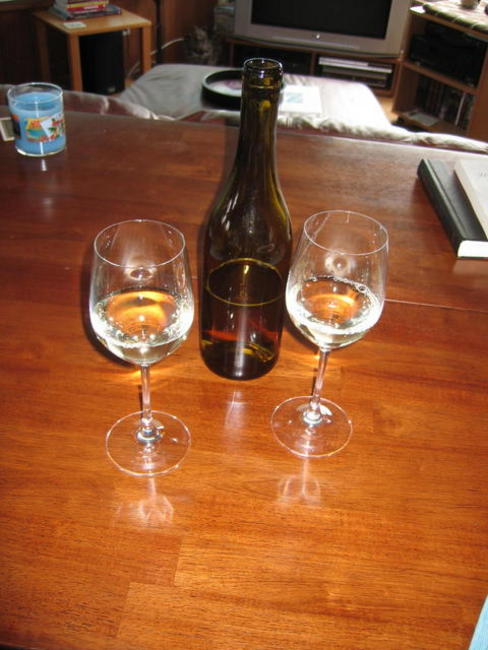 Chamblaise is a blend of Chenin Blanc and colombard. Tasting notes from today: this wine is actually very drinkable already and probably will not last long! Nice fruity/floral nose, crisp and semi-dry but with a little bit of butter. Flavors of peach and honeydew melon with a little bit of honeysuckle. Really quite surprisingly nice! We are very happy with this kit from Winexpert, yet again! Final alcohol 11.7%.