Bottling Argentinian Trio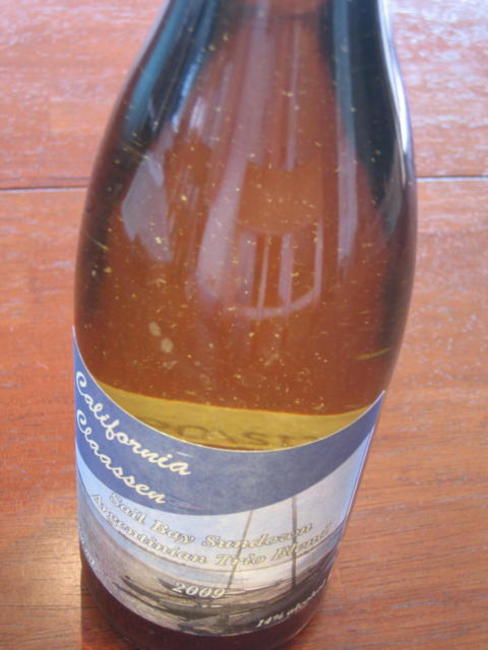 I used a 5 micron inline filter to bottle the Argentinian Trio today, and I noticed that the last 2 bottles had paper floating in them!  Total bummer.  I'm not sure if I didn't set something up right, or what.  Oh well, I'll mark the corks on these and keep them for home consumption.  The rest are very clear and look great.
Tasting notes: Nose of slightly unripe peach with spice. Very clear, pale gold in color. Flavors of peach, apricot, banana, and flint, with long, minerally finish. Very dry with light sweetness, very nice.