Cellar Craft Lodi Old Vine Zin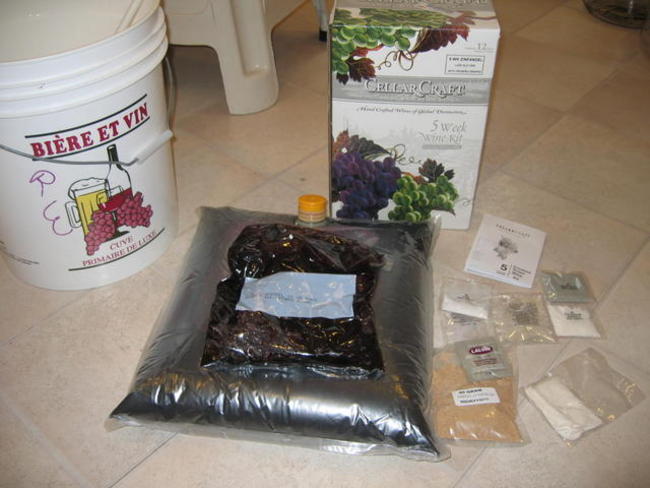 I finished bottling the "Bahia Belle" blend and Merlot B ("Embarcadero" merlot) today.  Then I finally started another "easy drinker" red kit that I've been excited about, a Cellar Craft Lodi Old Zinfandel.  I wanted a good, easy house zin to have around for grilling and whatnot, so I did a lot of research on winepress.us to see what other people thought were a good pick.
I was excited to see the crushed grape pack included with the kit.  I'm sure I read that this kit had it, but I forgot.  The instructions said to warm up the crushed grapes and then "pour" (I squeezed) them into the mesh bag, included with the kit.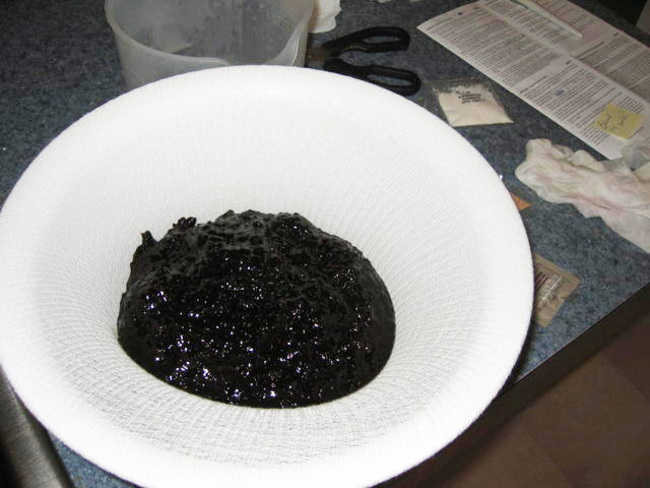 So, I get to stir this every day for the next week to extract all of the goodness out of the grape mess.  As I was finishing up, I was pushing the airlock into the hole in the lid of the bucket, and the black gasket around the hole fell into the bucket.  You would think something rubber might float, but no, it fell to the bottom.  So, I had to plug this one with cotton.  I hope the ants don't find the shower, they've been a problem lately.  At least it should be a little easier to pull the lid off to stir.