Lots o' Bottling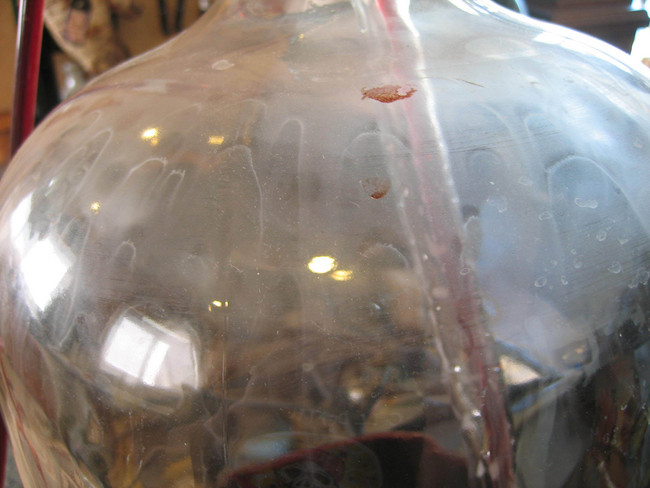 It's finally time to bottle the barolo that has been bulk aging since March.  I wanted to avoid bottling any of the goop that has settled out at the bottom, so I racked off the clear wine into a bucket.  I noticed a white film at the top similar to what I saw a few months ago in the zinfandel kit. So far that wine has been fine, so I'm hoping the barolo will be too — especially since this was quite a pricey kit!  It tasted pretty damn good:  A little acidity in the nose, with good fruit and spice. VERY clear, beautiful dark garnet in color. Spicy and oaky, good fruit, very rich and complex. This is a very nice wine, hopefully it will pay off over the next few years.
It was also time to bottle the 2008 merlot that we racked out of the barrel earlier this month.  Unfortunately, the merlot did not settle out very well after adding the lysozyme last weekend, so I tried to rack off as much clear wine as possible, and pooled together the remaining dregs to let that settle out for another 2 months (I know I won't get to it before then!).  I still ended up carrying over a little cloudiness, so this wine won't win any awards!  It will taste amazing, though.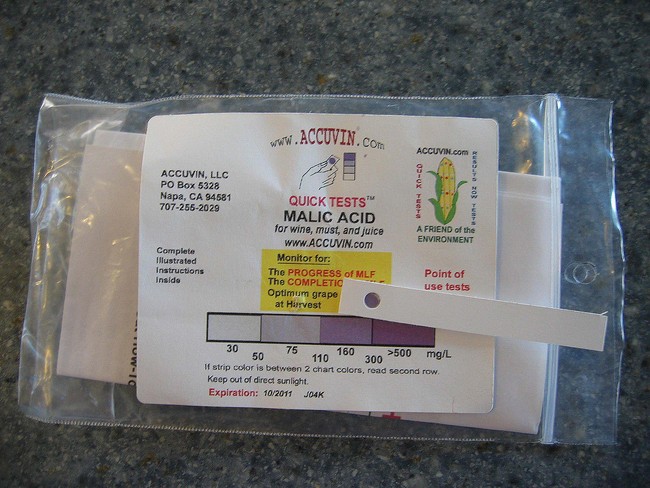 Last task of the day was to check the MLF progression on the syrah.  Last week it seemed to show the appearance of lactic acid, indicating MLF was finally going.  However, the malic acid test today still shows pretty high levels of malic acid.  Hopefully next week the levels will at least drop, and this might just be a slow malolactic fermentation.