Syrah Malo and Oak into the Barrels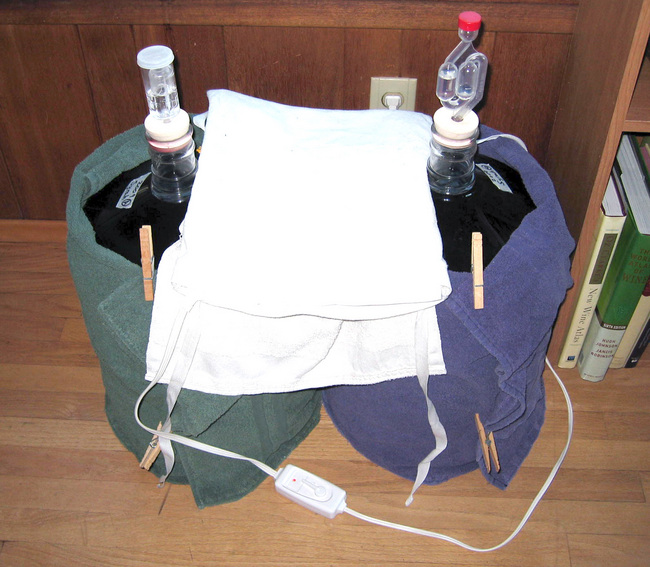 It's been about 4 weeks since I added fresh malolactic bacteria to the syrah to try to get MLF going again.  I've been stirring it once or twice a week and keeping a heat pad on it overnight and in the cool parts of the daytime to keep the temperature between 70 – 80?F.  I tested the malic acid levels today, and levels have not changed at all!  I'll check again in 2-4 more weeks, but it looks like I'm going to have to treat this wine with lysozyme and give up on MLF.
I also stopped by the office winery today to check up on the barrels.  Dave added some sulfite last week, so I wanted to check the free SO2 levels.  He also commented that there isn't much oak in the wines this year, so I wanted to check that out for myself and see if we needed to add some oak cubes to our barrels.  Indeed, both the merlot and petite sirah are loaded with big fruit-forward flavors this year, but there is really no oak detectable at all.  I went ahead and dumped in about 15 ounces of a mix of heavy and medium toast American oak cubes into each 30-gallon barrel.  We'll need to check on these wines again in 8 weeks, that is the minimum time the wine should be exposed to this new oak.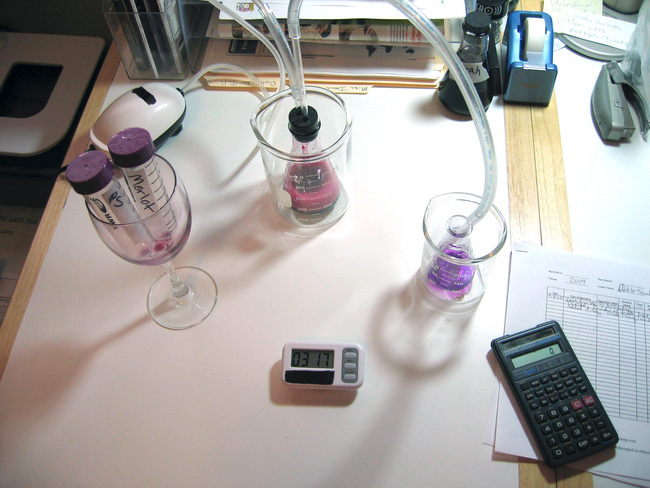 The free SO2 for both barrels is about 27 ppm, which is right on target — 25 to 35 ppm is a good range for free SO2 at this stage of winemaking.