The New Flextank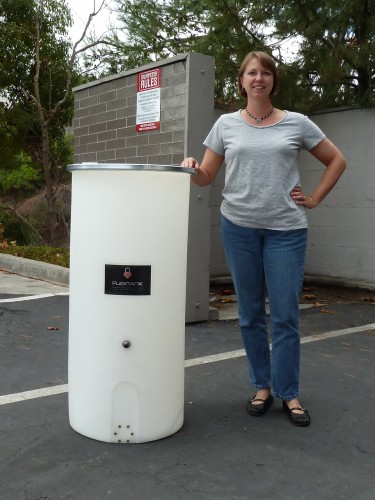 The new 50 gallon Flextank finally arrived.  I say finally because I ordered it the first week of September, and was told "it should be there next week" every time I called to check on it.  Now that it has finally arrived, we were a little concerned that something is wrong with it.  When Paul first took it out of the box after delivery, it was pretty warped: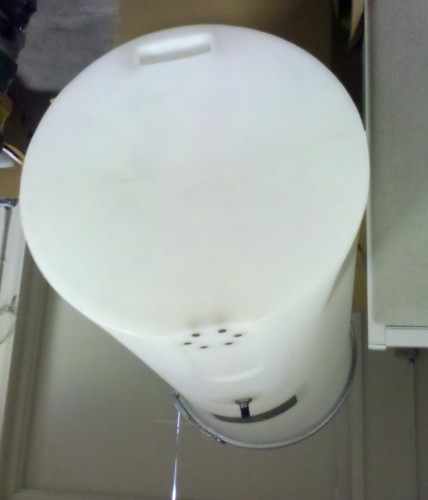 It was difficult to get a photo to do justice to the warpage, but it was kind of pushed in on the sides and not straight, more like an hourglass, and wobbled on the floor.  Since there is a floating skin that keeps the wine from contact with the air inside, if the tank is not round, the wine risks contact with the air.
I called them to see if it is supposed to look like this, and they said it should fill out into a better cylinder once filled with water or wine.  If it did not, or if it was more damaged, they would replace it for us.  I checked in with another fellow winemaker that has several flextanks to get his experience with a new flextank, and he said his was also a bit wobbly at first, but was OK once it was filled with the water.  Our flextank already looked more cylindrical than yesterday, too.
Our syrah should be almost done with malo, so we want to pump it off of the finer lees and into the flextank for oaking and bulk aging. I guess we'll see if the tank comes through for us!