Bottling 2009 Vintage Barrel Wines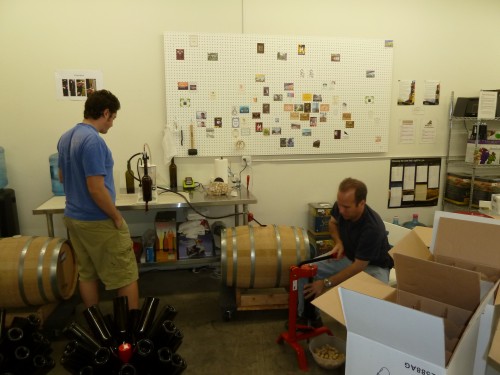 We finally set a date and bottled the 2009 Merlot and Petite Sirah from Van Alyea Ranch in Dry Creek Valley, Sonoma.  The wines are tasting great, and we could have bottled before now but I realized I didn't have a spigot to attach a hose to clean out the barrels after they were empty.
Things went pretty smoothly and quickly, though at one point Dave got a little ahead of himself while corking and double corked a bottle: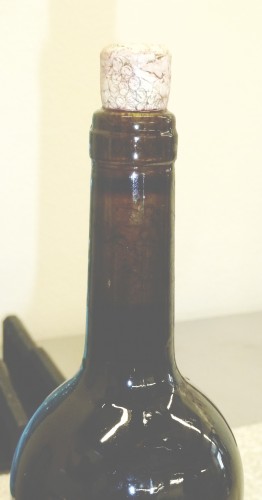 We got a little over 9 cases of each before we started hitting the sludgy part of the bottom.  I kept about 10 gallons of Petite Sirah in carboys and fined them with egg whites to smooth out the tannins.  Dave didn't want to fine any, but he was very happy to take his portion of wine home complete with labels and shrink wraps.  Try not to drink it all before the end of the year!