Veraison Starting at Live Oak Vineyard
We went to visit Live Oak Vineyard today to see how the syrah is coming along this year.  Veraison is already starting in the syrah, so harvest might be a little early this year!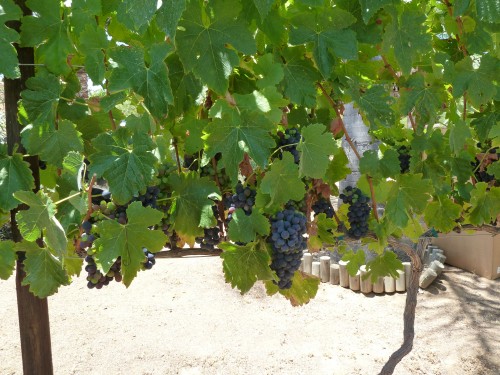 Here is the second year growth of the Deaver clone Zinfandel, not yet starting veraison.  Check out the giant clusters: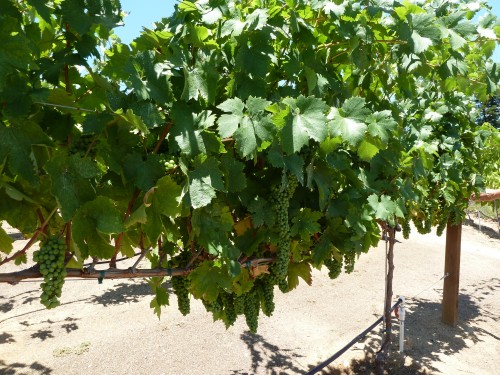 And, finally, the baby Petite Sirah vines: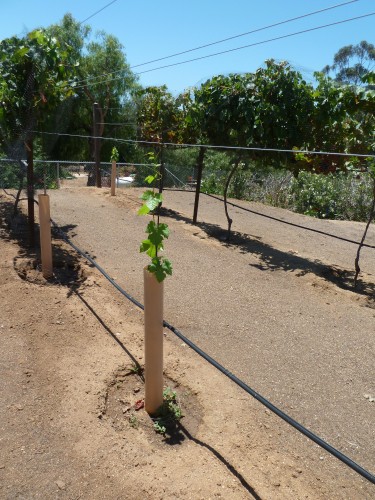 Looking forward to harvest!