Syrah Harvest 2012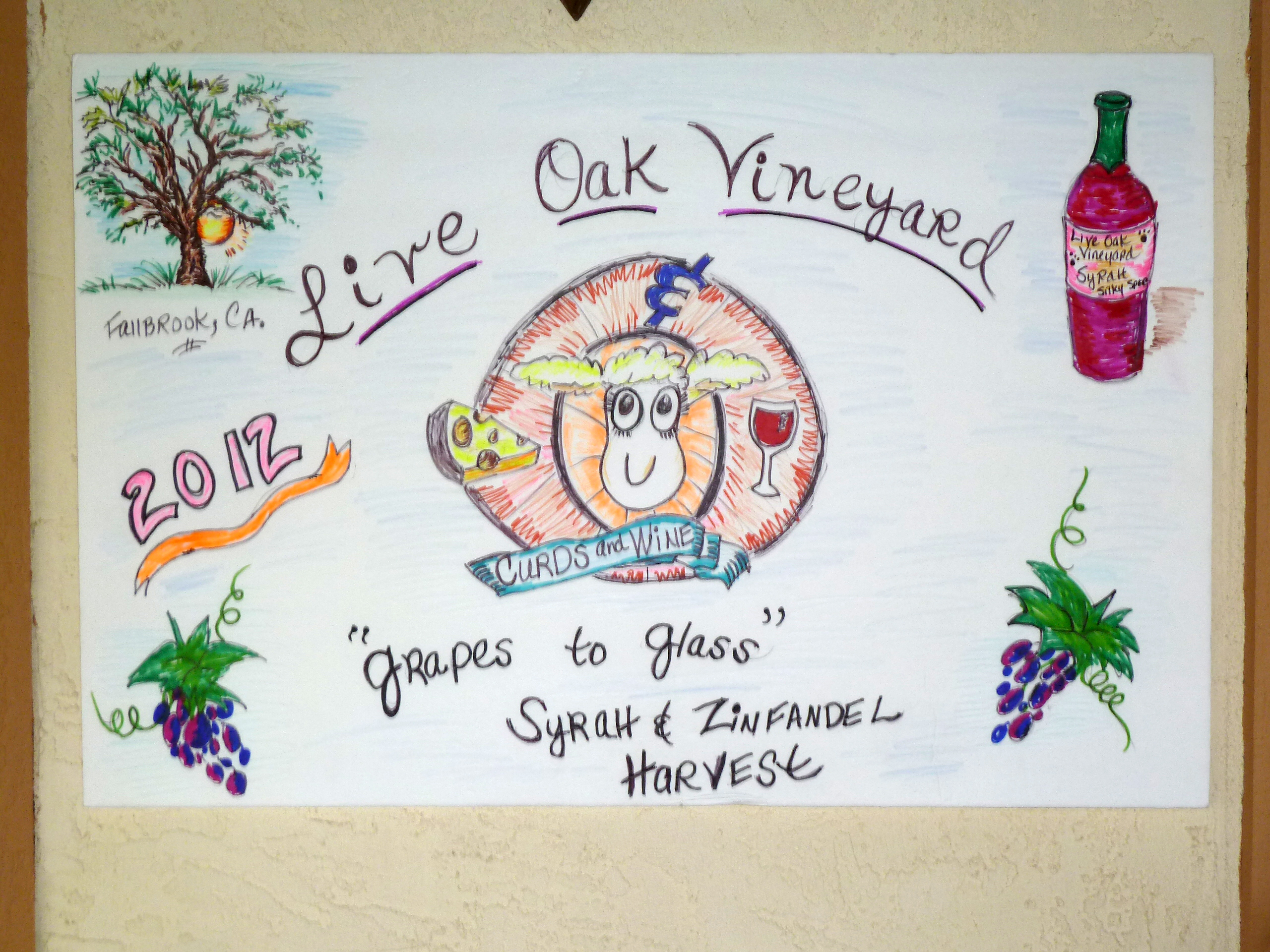 It's that time again — harvest day!  We had a recent heat wave in San Diego that pushed up our syrah harvest date from previous years.  Luckily the heat wave broke for harvest day, though it was still pretty hot after the sun came up!
Once again the Curds and Wine Grapes to Glass Hands-on Harvest class was harvesting syrah grapes this year; half of the participants are harvesting Syrah today and the other half will harvest Zinfandel in a few weeks.  There were also a few other guests and harvesters present.
Everyone gathered around 8 am, and Mike Hoffman of Live Oak Vineyard gave us all an overview of his vineyard followed by some safety tips.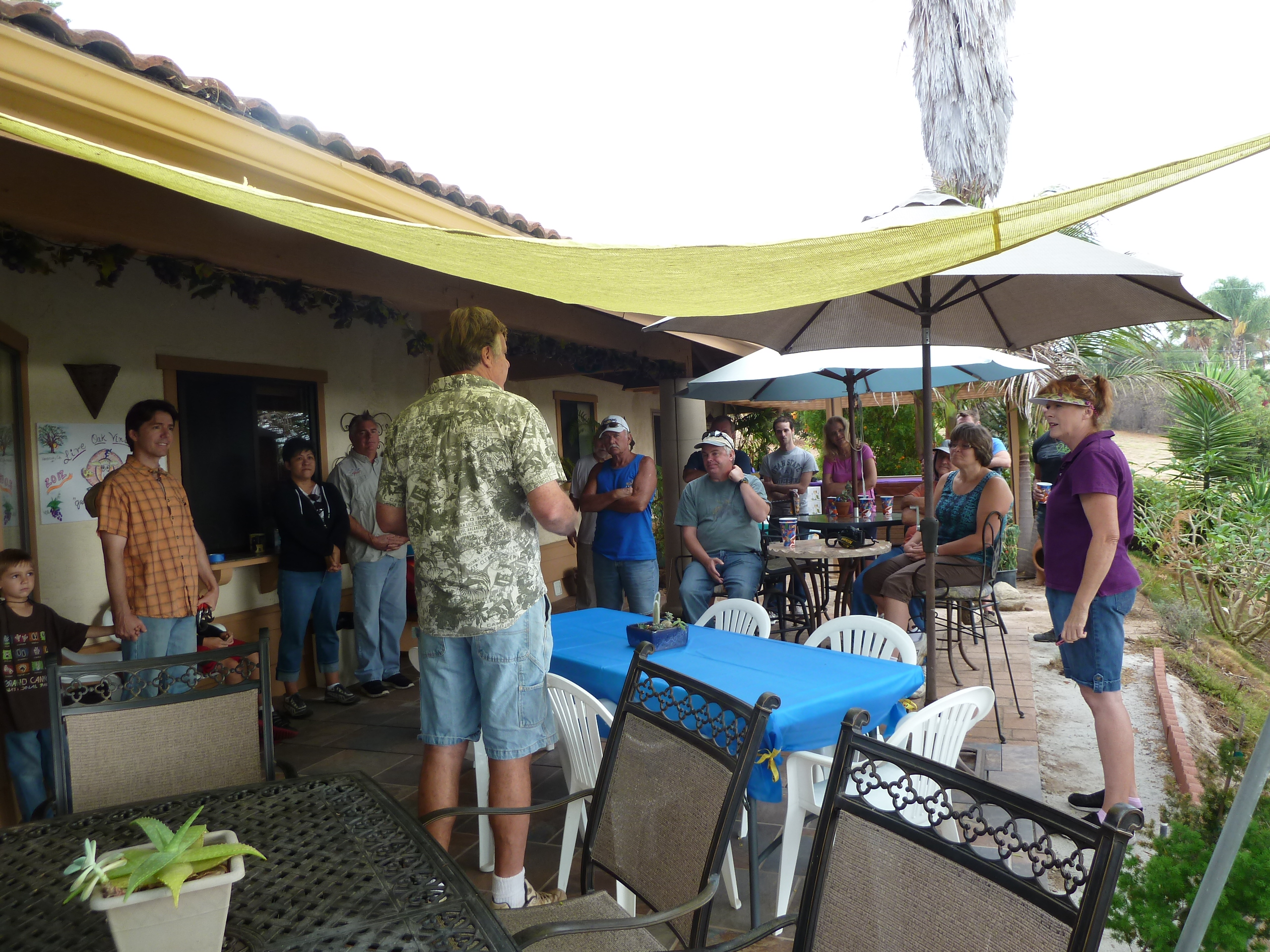 We all then followed Mike down to "Este" lower vineyard, where he told everyone how to properly remove bird netting.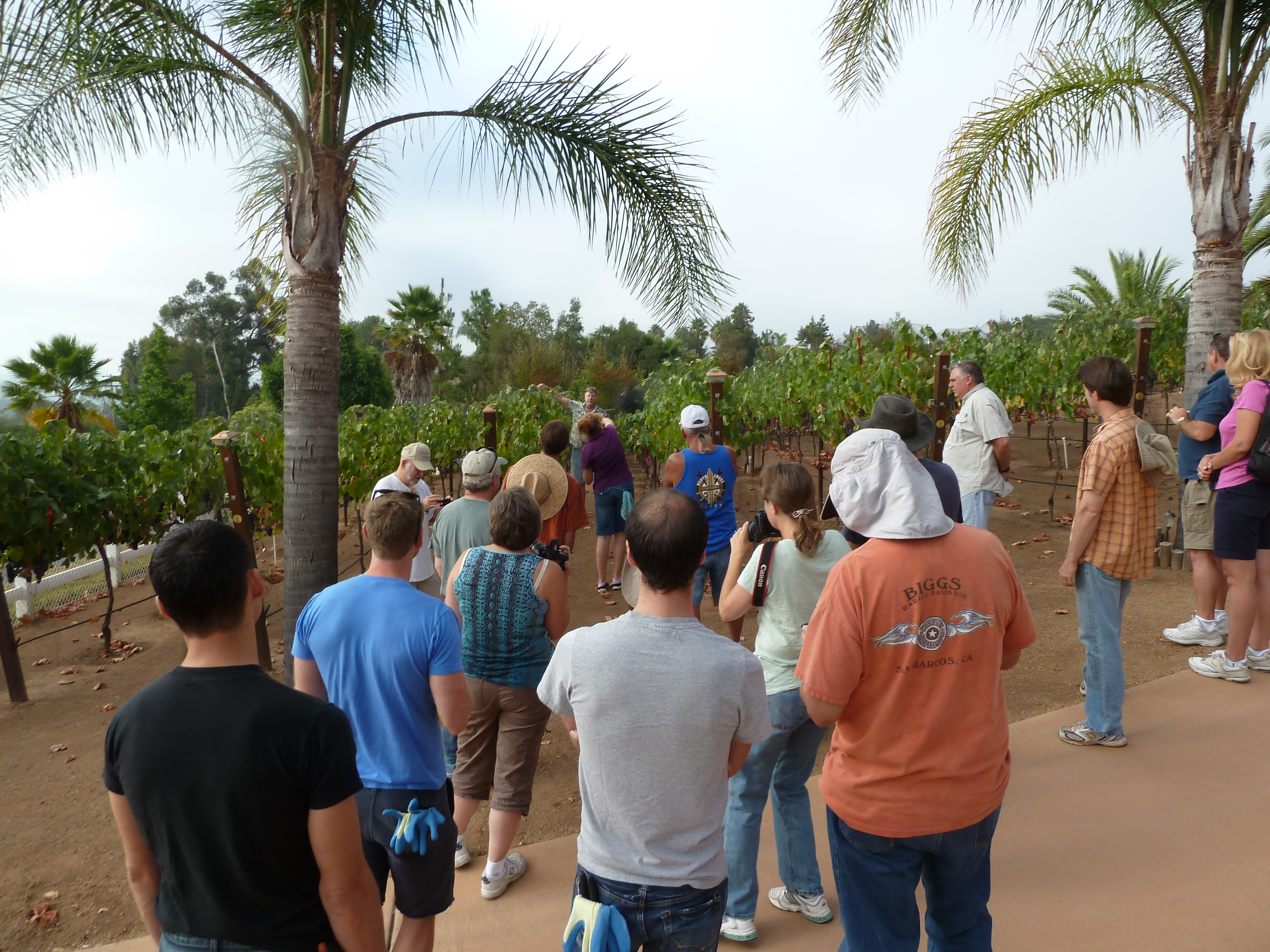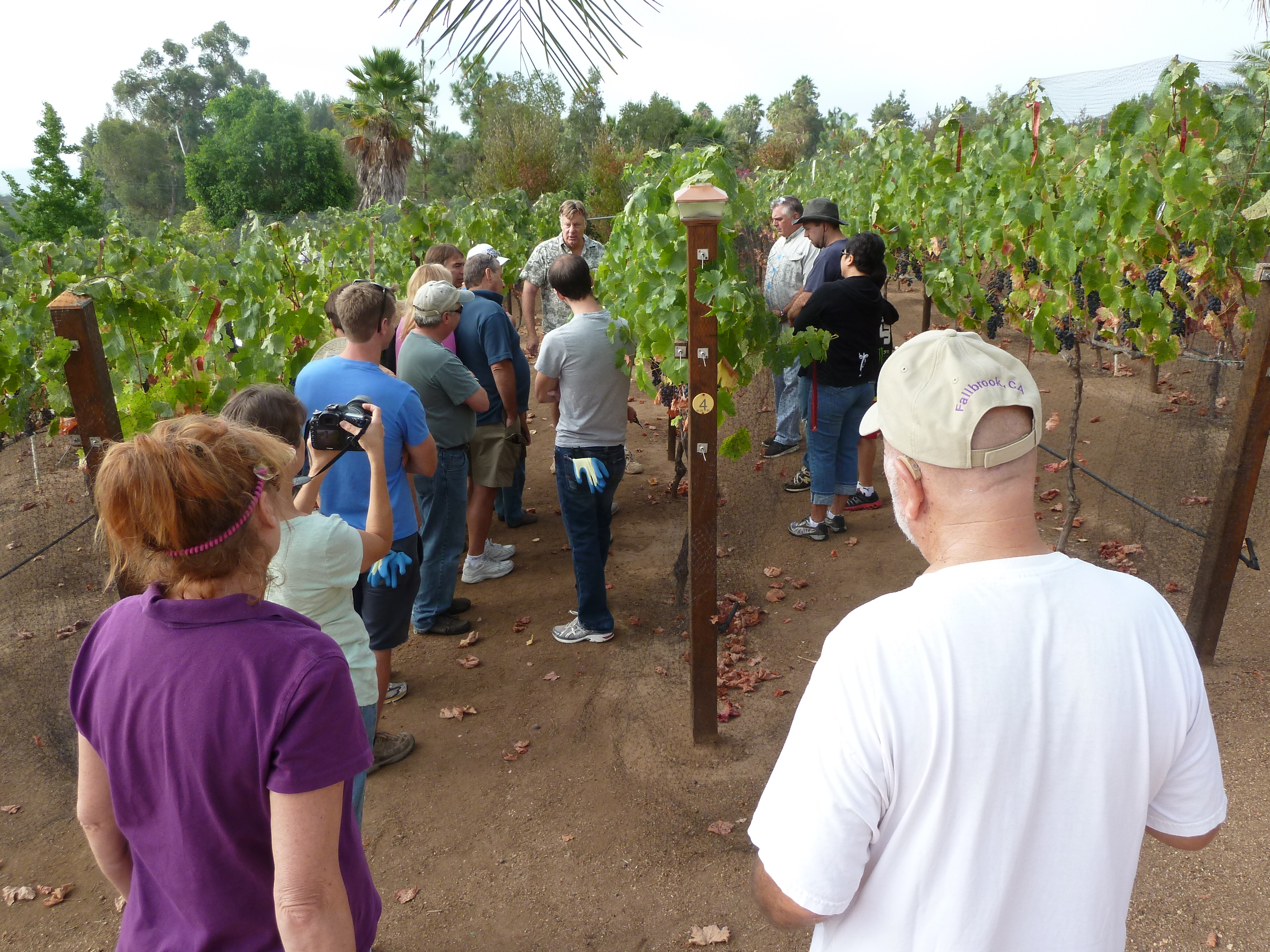 After the short tutorial, everyone got to work removing the nets from both "Este" and "Cima Sur" vineyards.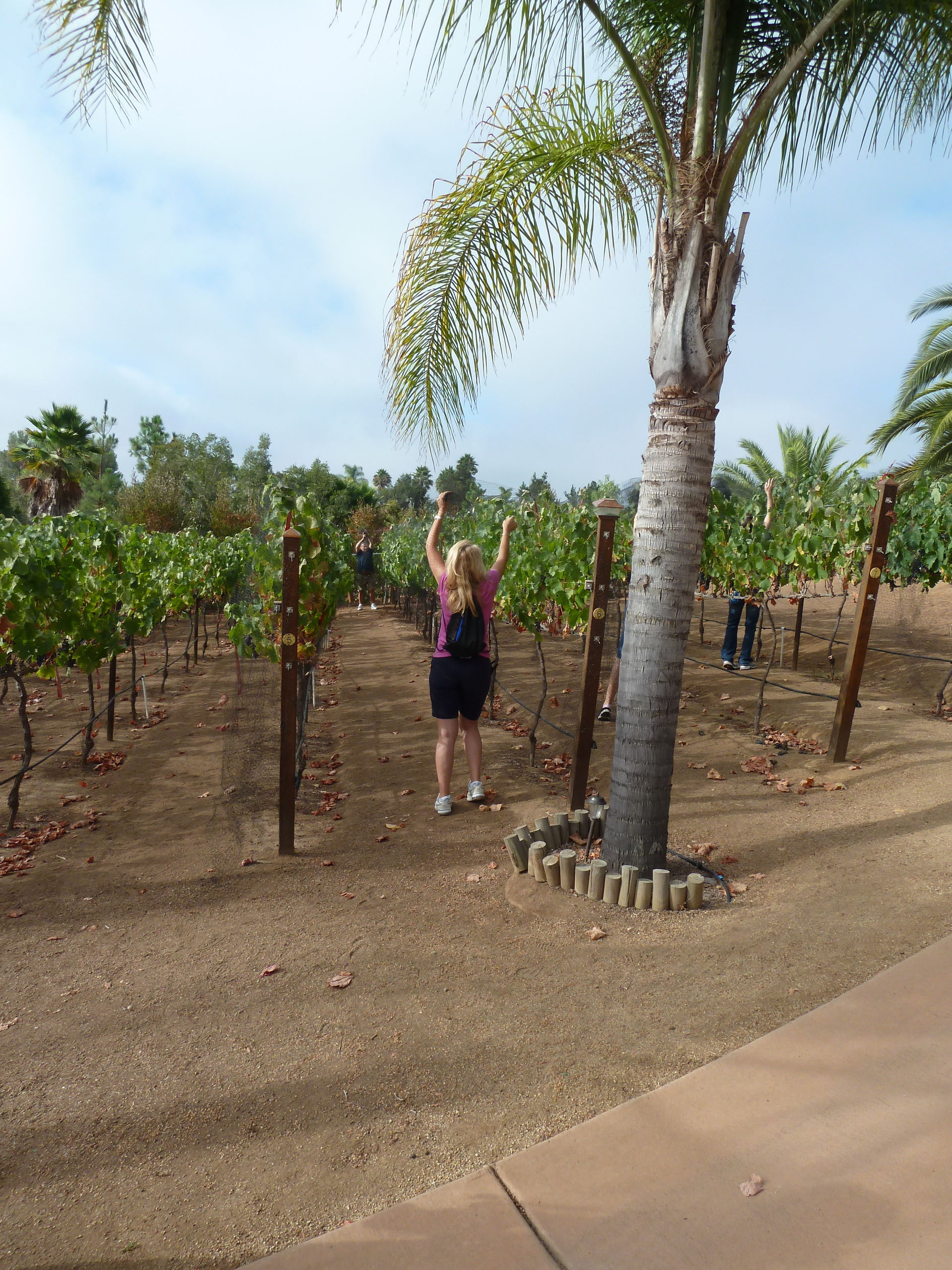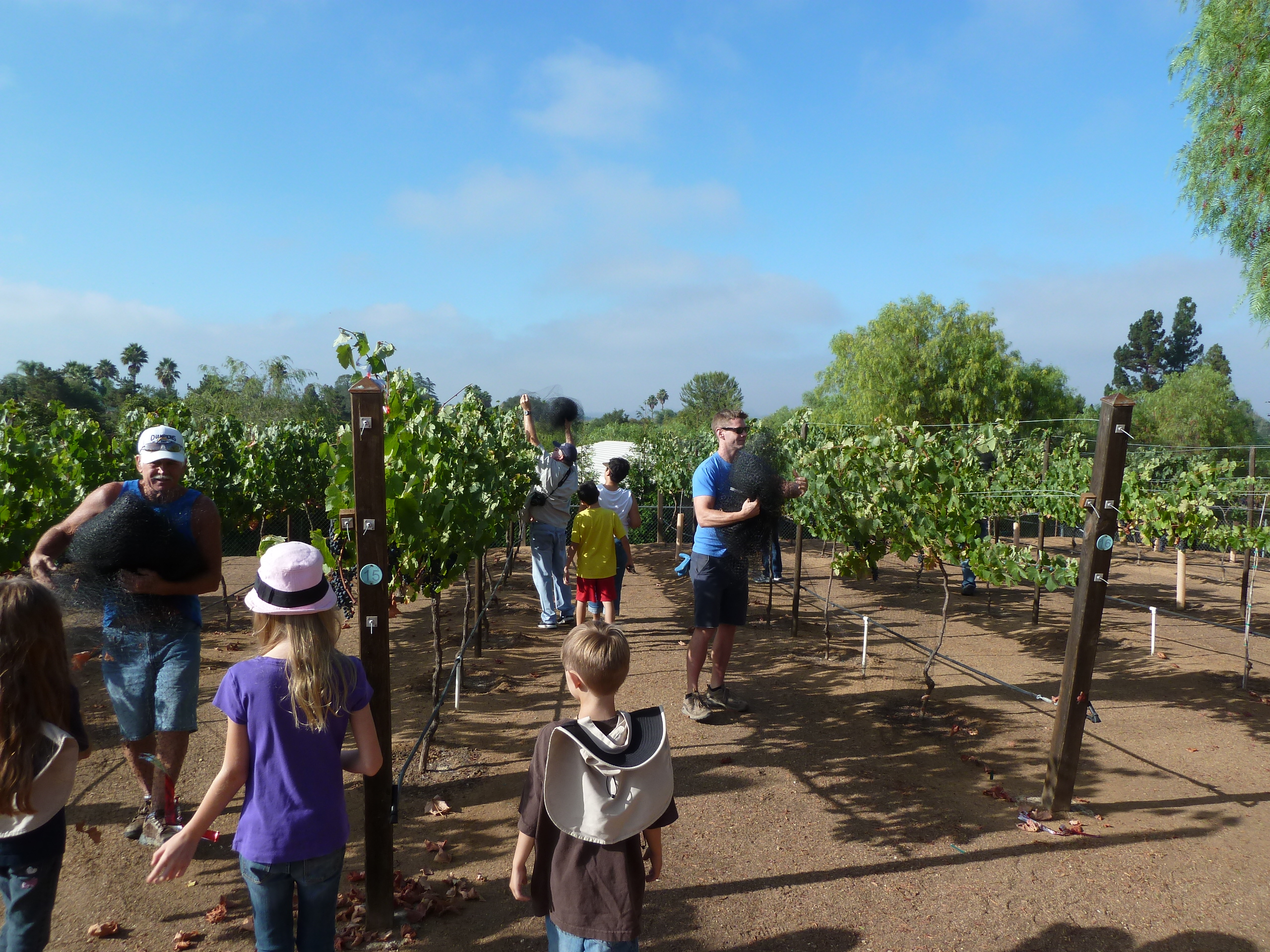 This year's group was quite organized and made short work of net removal.  Then it was on to the real fun — harvesting!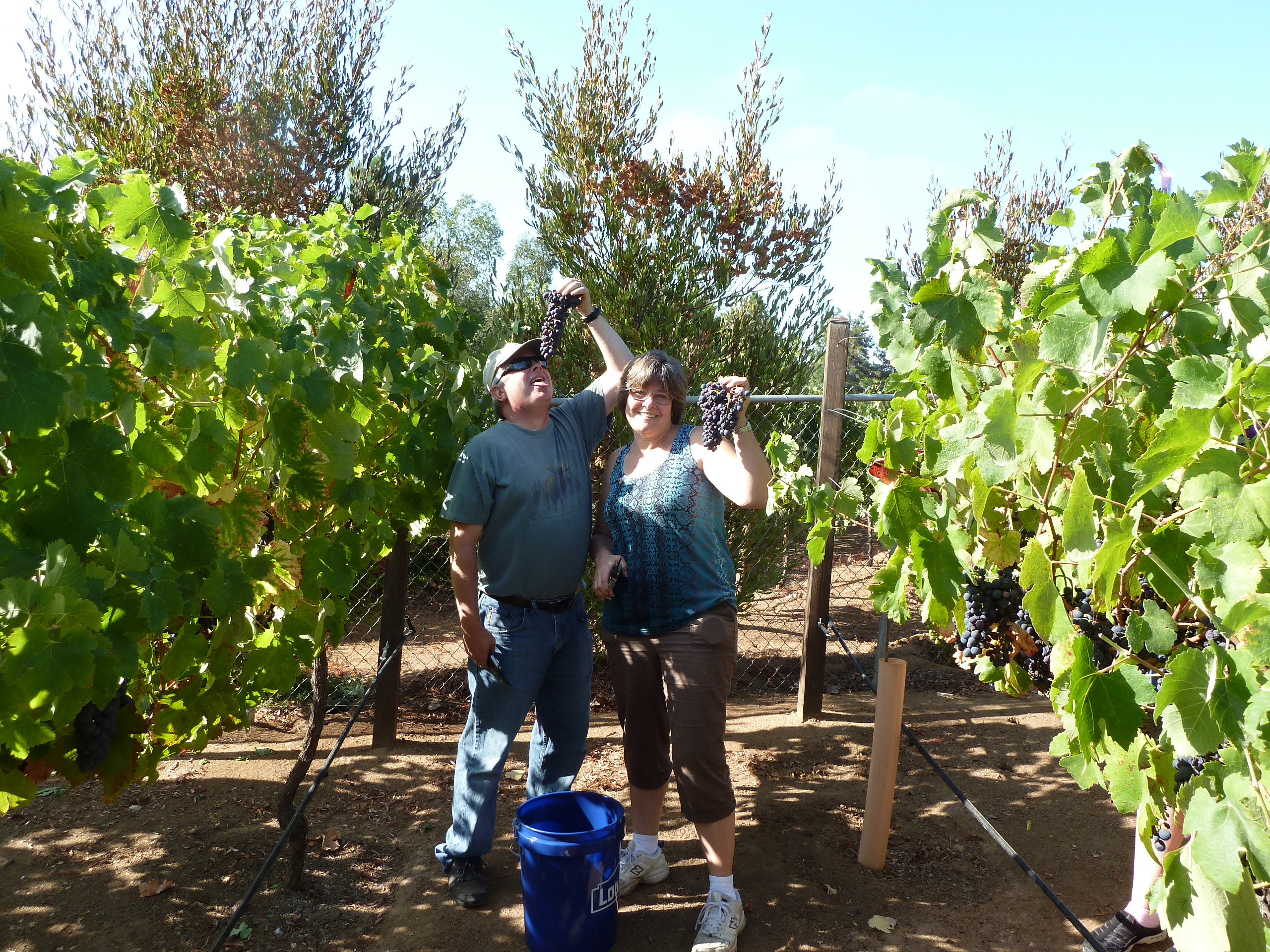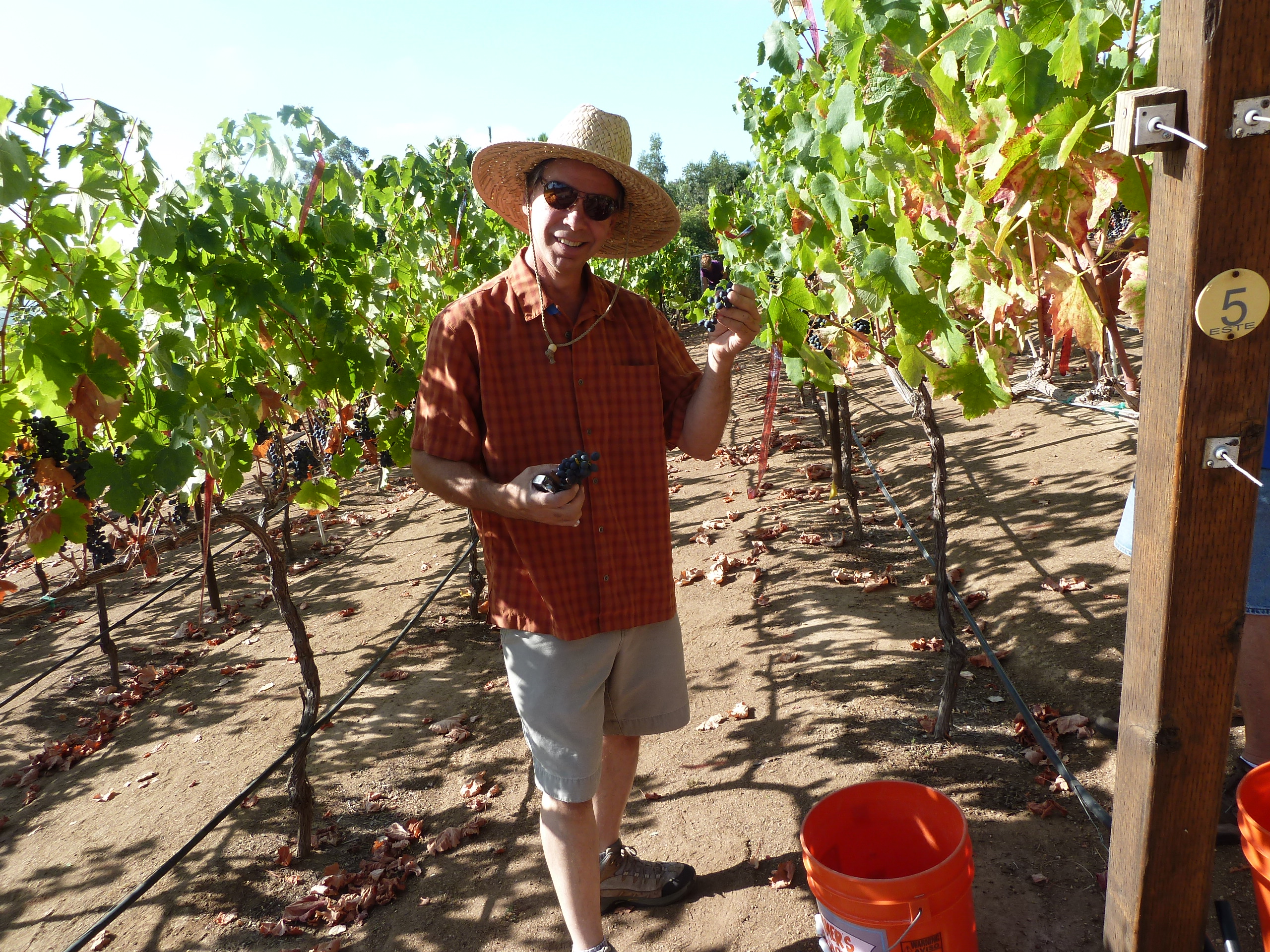 Live Oak Vineyard had a decent haul this year, just under 1000 pounds of Syrah.  The Syrah weathered the heat wave quite well, there was only a little raisining overall — not like the first year I harvested with them!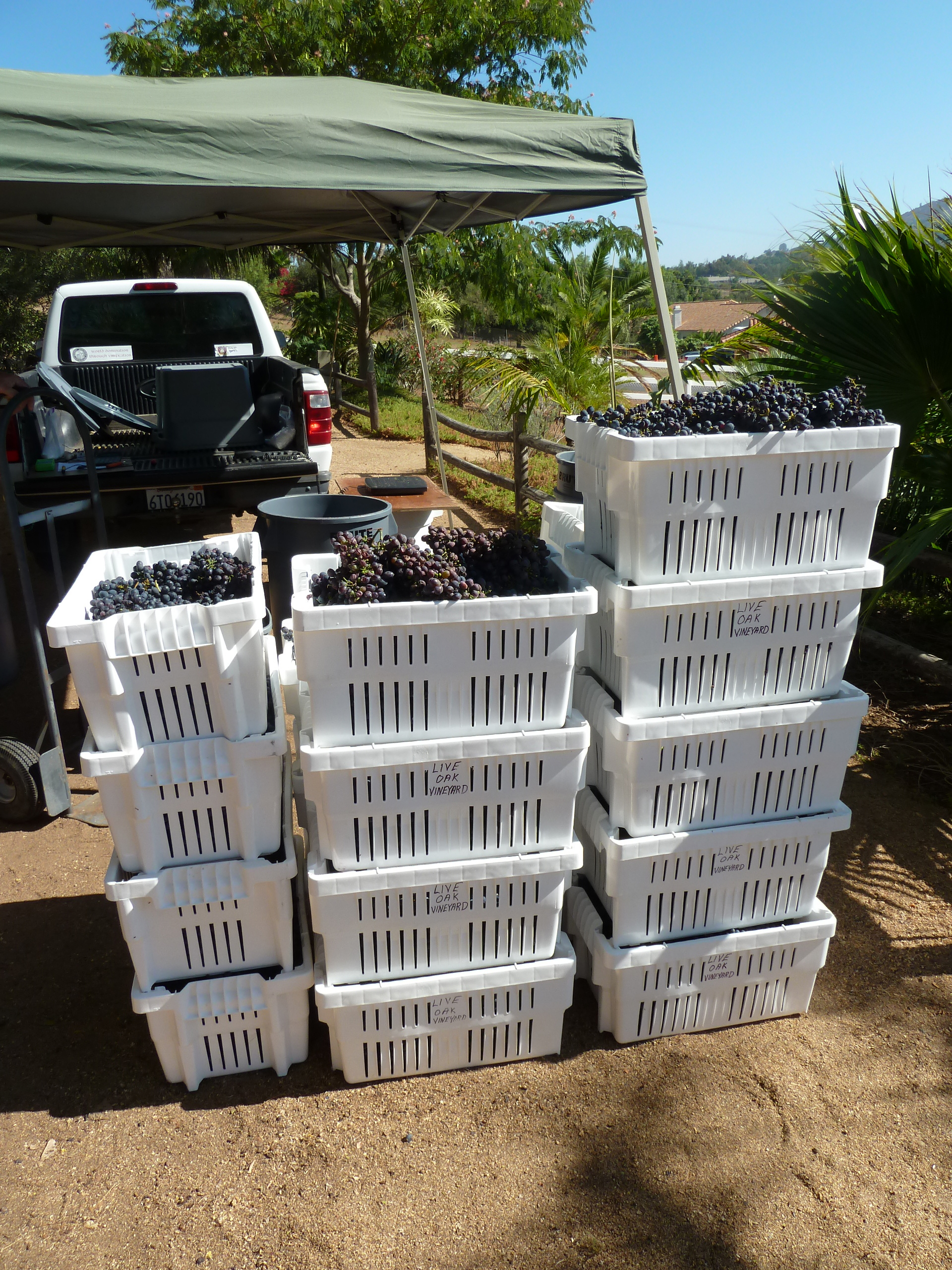 We ran the grapes through Mike's motorized crusher/destemmer, then we added some potassium metabisulfite (to inhibit indigenous yeasts and other microbes), pectin enzyme (to help start breaking down the grape skins for maceration), and dry ice (to keep the grapes chilled) to the grapes in the transport bins.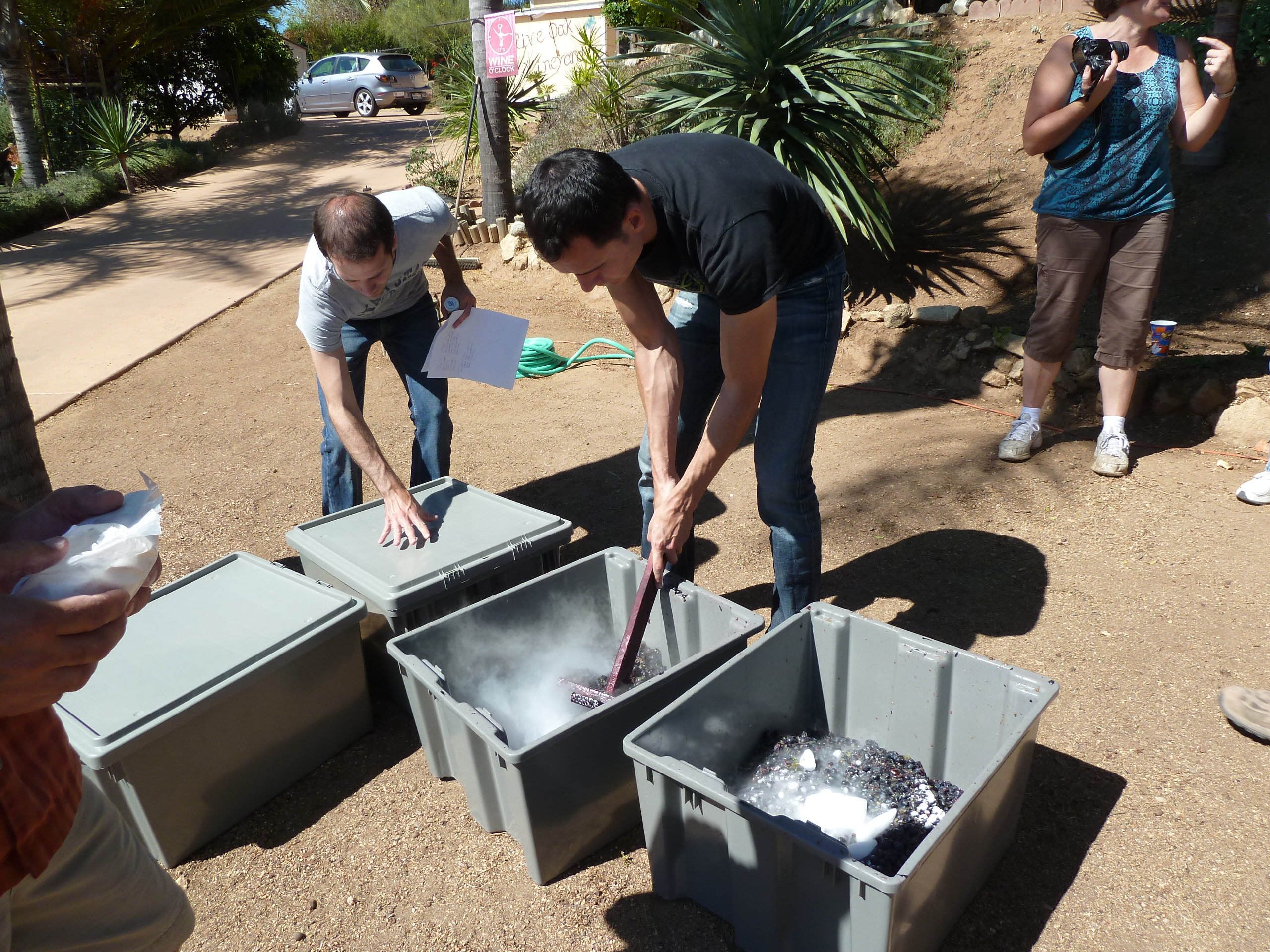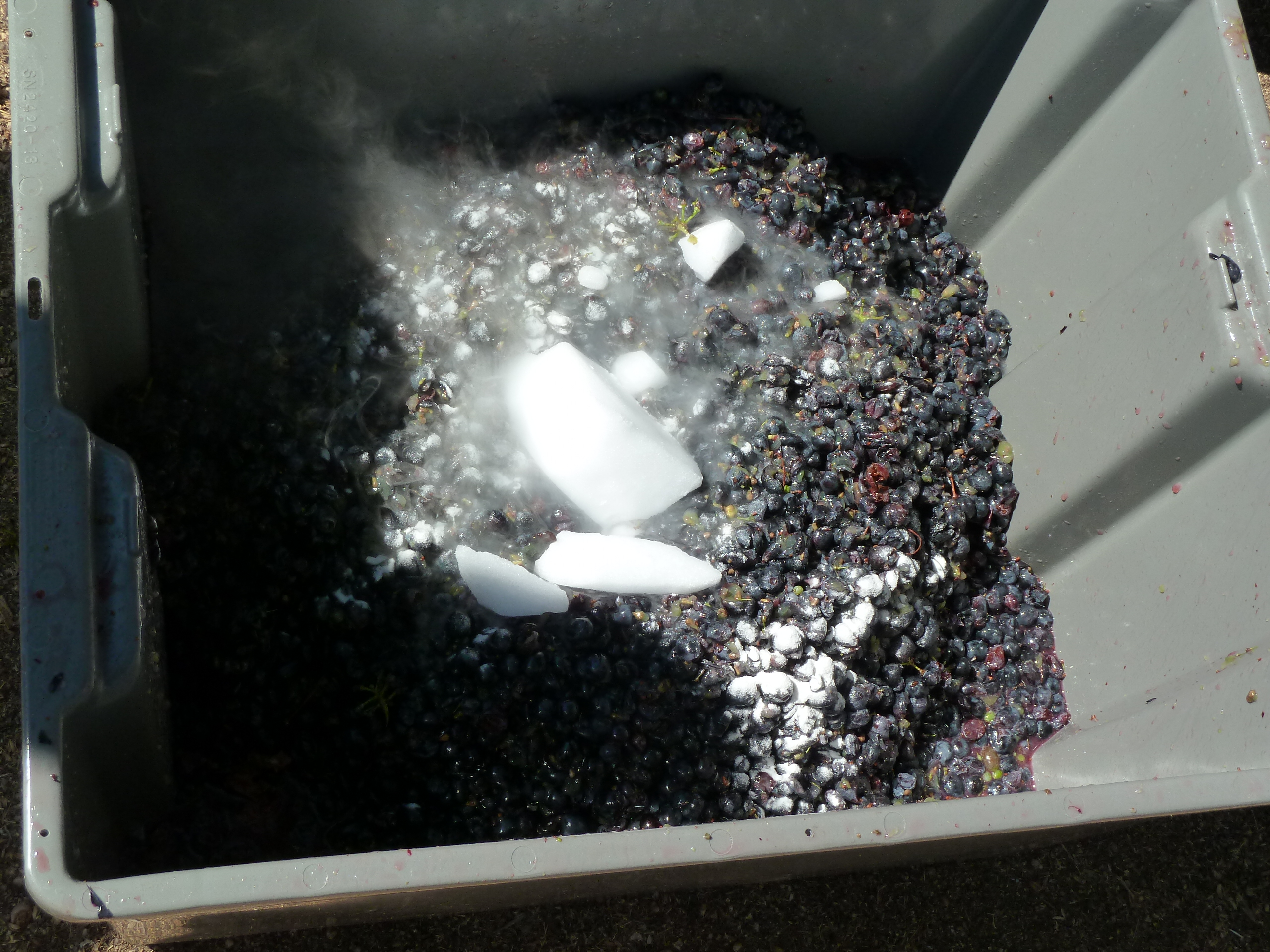 Everything was wrapped up by about 10:30 am, then it was time to toast the new harvest with the previous vintages of Syrah and have a feast!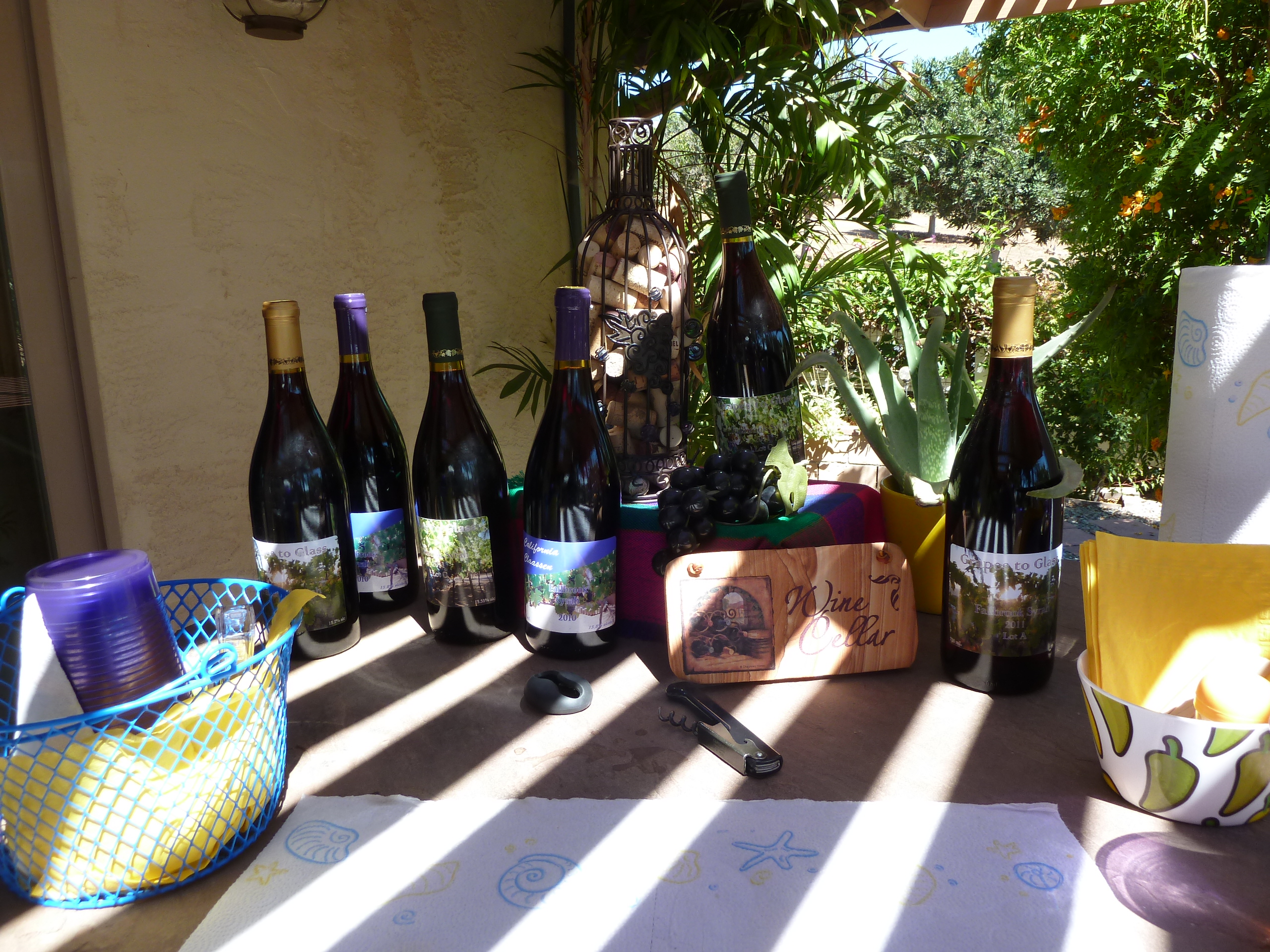 After lunch Mike pulled some juice from the grapes for initial testing.  The juice is very pink right now, but after a cold soak the finished wine should be nice and inky dark.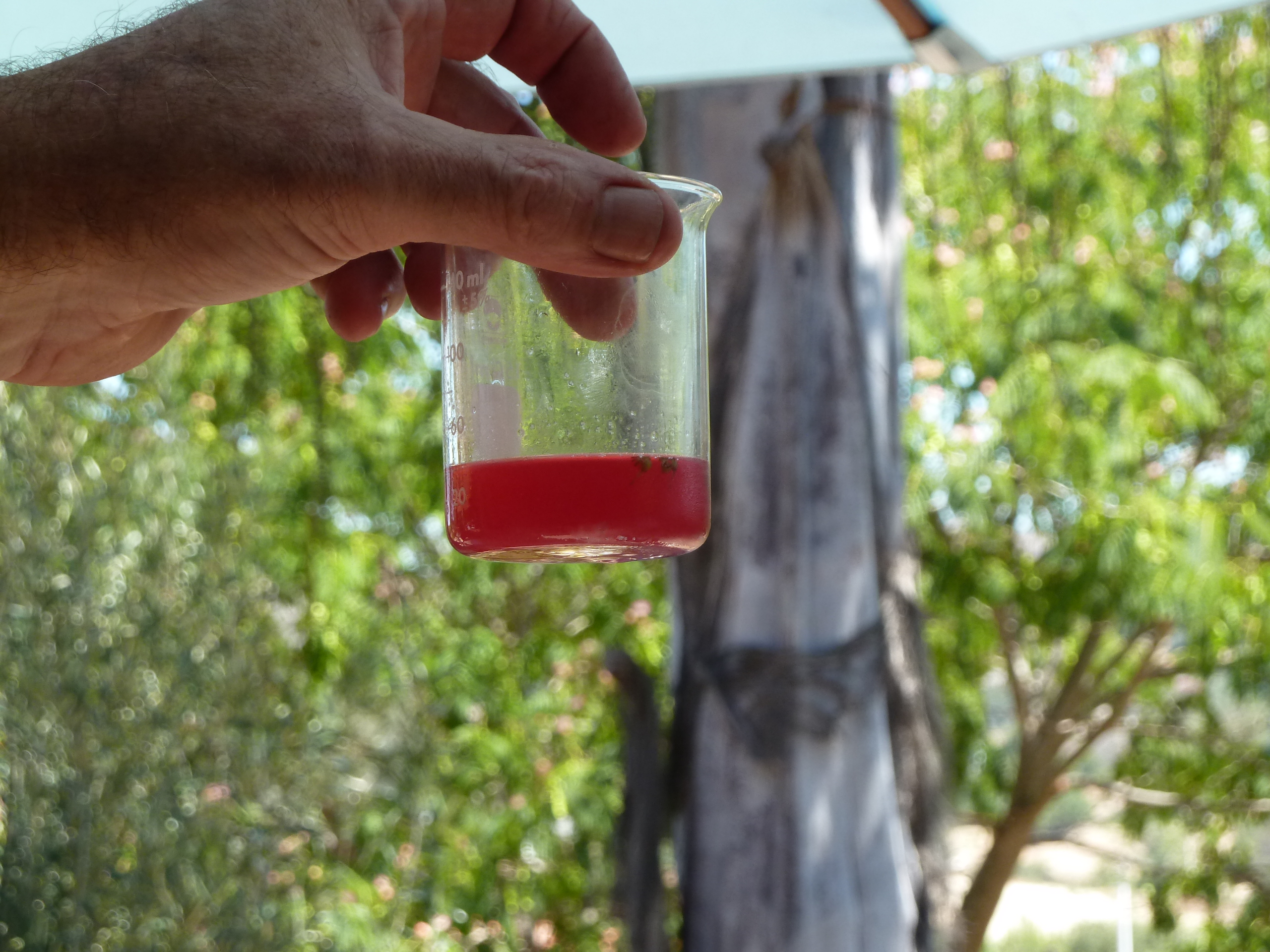 Our initial testing showed brix at only about 22, though they did rise as it sat a little to 23.5; pH was at about 3.5.  We'll do another analysis after our cold soak just before we pitch yeast back at Curds and Wine.
Then in a few more weeks we'll be back to pick these bad boys, the Zinfandel!