'Belmont Park' Merlot 3 Month Tasting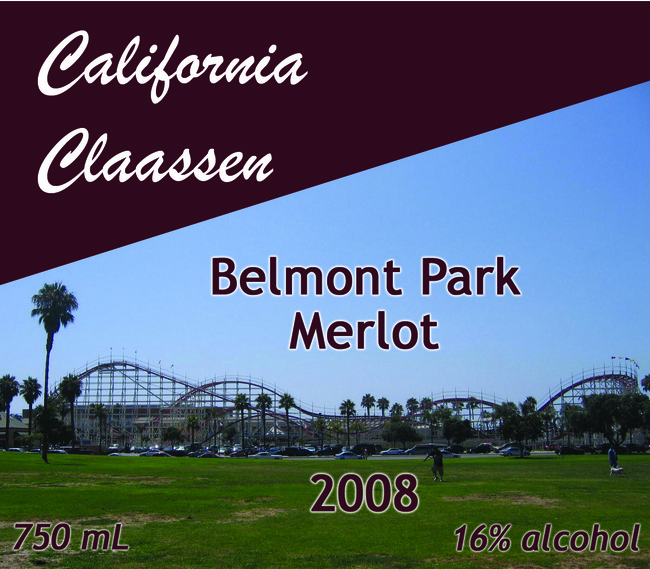 Since we were talking about our barrel wines while pruning yesterday, I wanted to check the progress of the 2008 merlot.  It wasn't as clear as I wanted when I bottled it, and so I wanted to check if it was OK, or if I needed to open them all and let the solids settle out longer before rebottling.  It has been approximately 3 months since bottling;  I did decant a little over an hour.  Happily, the wine is mostly clear, some opaqueness, but I'm going to call it acceptable.  I will not, however, be entering this one in any contests, it's not clear enough for that.  It's a lovely dark ruby-garnet in color, with strong fruit-forward nose of candied cherry and loads of oak.  Rich flavors of blackberry, brambles, raspberry, and spice.  Definitely still very, very young, but has great promise!
UPDATE:  We opened a $50 bottle of 2005 bordeaux blend from Paso Robles for our Valentine's day dinner, and it had a LOT more sediment than my merlot.  Also, if I say so myself, I think my merlot tastes at least as good as the wine we opened.   So, not worried about the merlot any more!