Bottling 2009 Fallbrook Syrah
The bottling binge continues!  I finally bottled the 2009 Fallbrook Syrah, our first harvest from Live Oak Vineyard.  We unfortunately came in short due to a heat wave just before harvest, so we have a total of 11 gallons of wine to split between the three of us.  We will each get 18 bottles, which makes me pause to enter this one in the San Diego Fair, since I would have to give up 2 precious bottles.  But, this one is definitely a gold winner.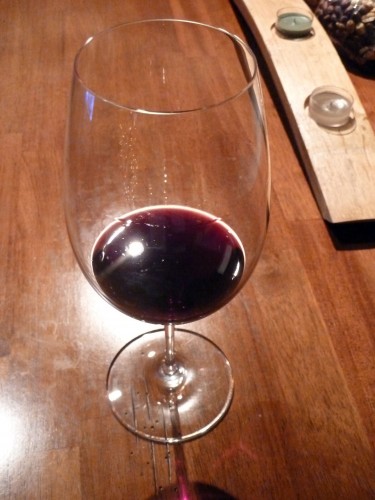 Tasting notes:  Rich, voluptuous aromas of juicy blackberry, currant, and plums. Lovely ruby-garnet in color. Mouth-filling flavors of blackberry, boysenberry, and cassis with hint of vanilla and cedar in the long finish. This is such an amazing wine, if I say so myself!