Bottling Party in Fallbrook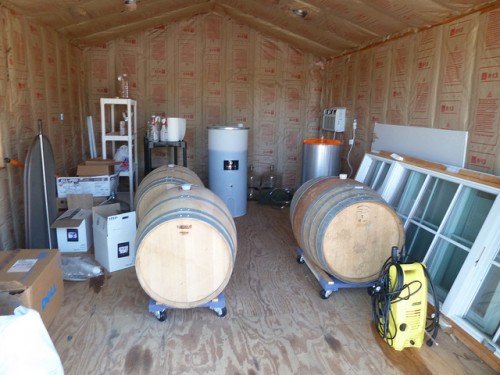 We drove up to Fallbrook yesterday to meet up with Paul and a bunch of his neighbors to bottle his 2009 Merlot and Petite Sirah from Lambert Bridge Vineyard in Sonoma (the same grapes we made wine from that need to be bottled soon).  It was a very nice day, sunny and warm but not too warm.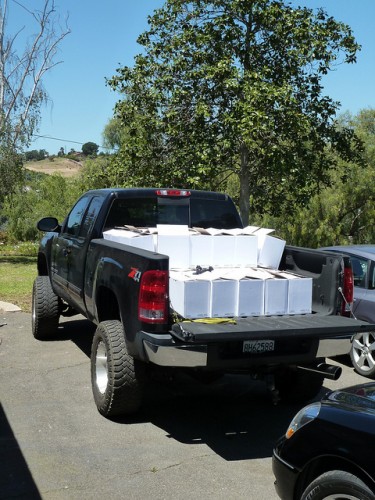 50 cases of empty bottles were ready and waiting.  We set up the bottling line in the winery, after having some barrel samples and snacks.  Both wines were tasting great!  It actually took a while to get going.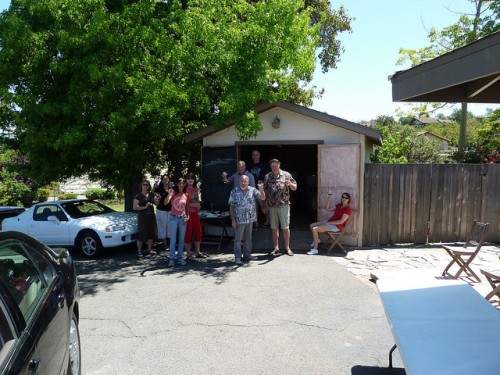 Once we did get set up it went pretty fast.  Everyone picked their roles — bringing in cases of bottles, filling bottles, corking, and putting filled bottles in finished cases.  We stopped for a lunch break about half way through, Paul grilled up some chicken and steelhead trout and it went great with the red wines.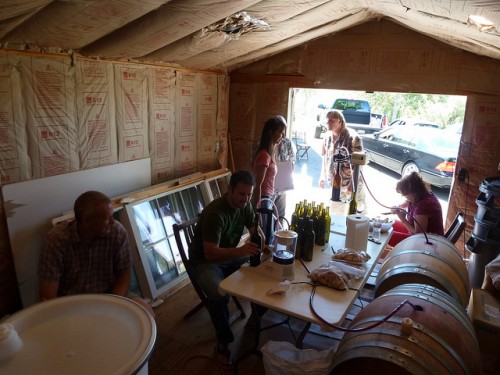 Everyone had a great time, and we pretty much emptied the barrels.  Now Paul has quite a nice stash — inspiring me to bottle our barrels, too!