2012 San Diego County Homemade Wine Awards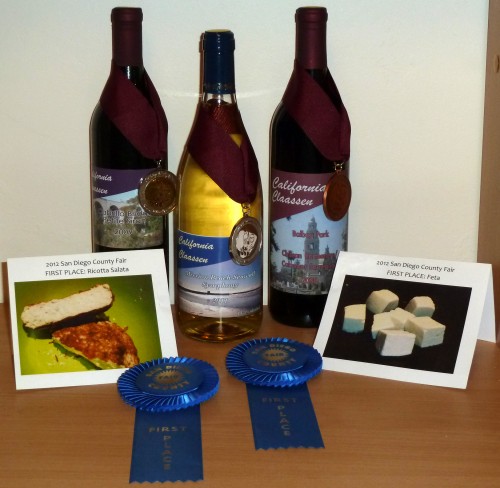 It's that time again for the San Diego County Fair Homemade Wine contest Awards! I submitted 3 wines this year: 2009 "Cabrillo Bridge" Petite Sirah, which won a silver medal (should have been a gold!), 2008 Winexpert Limited Edition Carmenere/Cabernet blend, which won a bronze medal, and 2011 Winexpert Symphony, which won a silver medal. It was also the first year to have a Homemade Cheese competition, I entered a ricotta salata dusted with pimenton and feta, both won a blue ribbon.
This year was the largest number of entries to date with 350 wines submitted. My good friend Tricia Hoffman from Live Oak Vineyard won Best of Division with her Cellar Craft 2011 Chateau du Pays (a Chateneauf du Pape-style red rhone blend), and several other friends won Best of Class with their wines.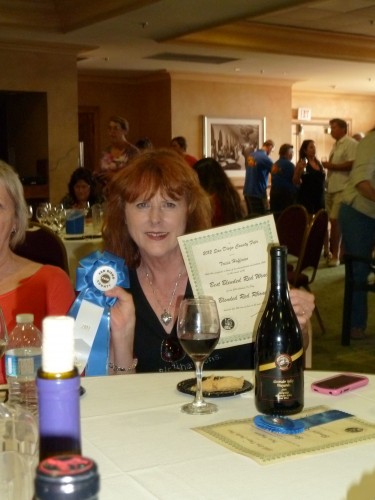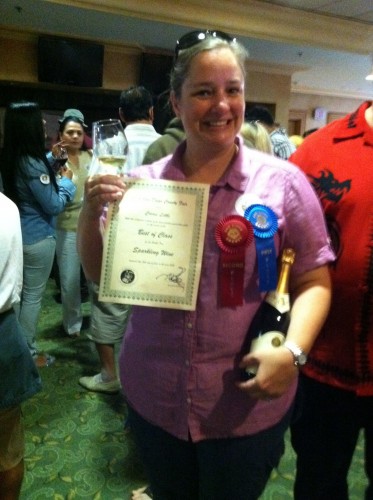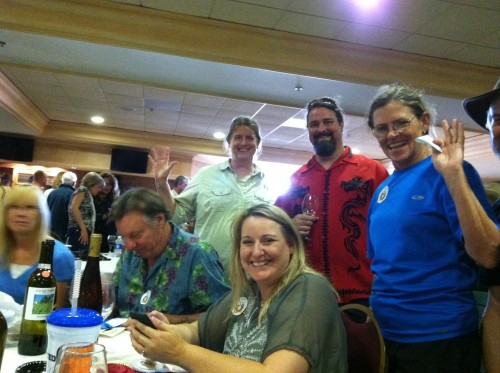 It was a fun time as usual, even with the fire alarm going off for longer than anyone wanted. We ended our day at the Fair with the obligatory overload of all things fried, including deep fried bacon and "porkabellos", cheese-stuffed mushrooms wrapped in bacon on a stick, deep fried of course.