Visit to Live Oak and Sober Wife Vineyards
It's time to start thinking about harvest season again, so my hubby and I headed up to Fallbrook to visit Live Oak Vineyard and Sober Wife Vineyard, where we'll be harvesting this year.
We started up at Live Oak Vineyard in the "Cima Sur" Vineyard at the upper part of the vineyard. The Hoffmans have Syrah as well as some beautiful Zinfandel and a few vines of Petite Sirah growing in this part of the vineyard.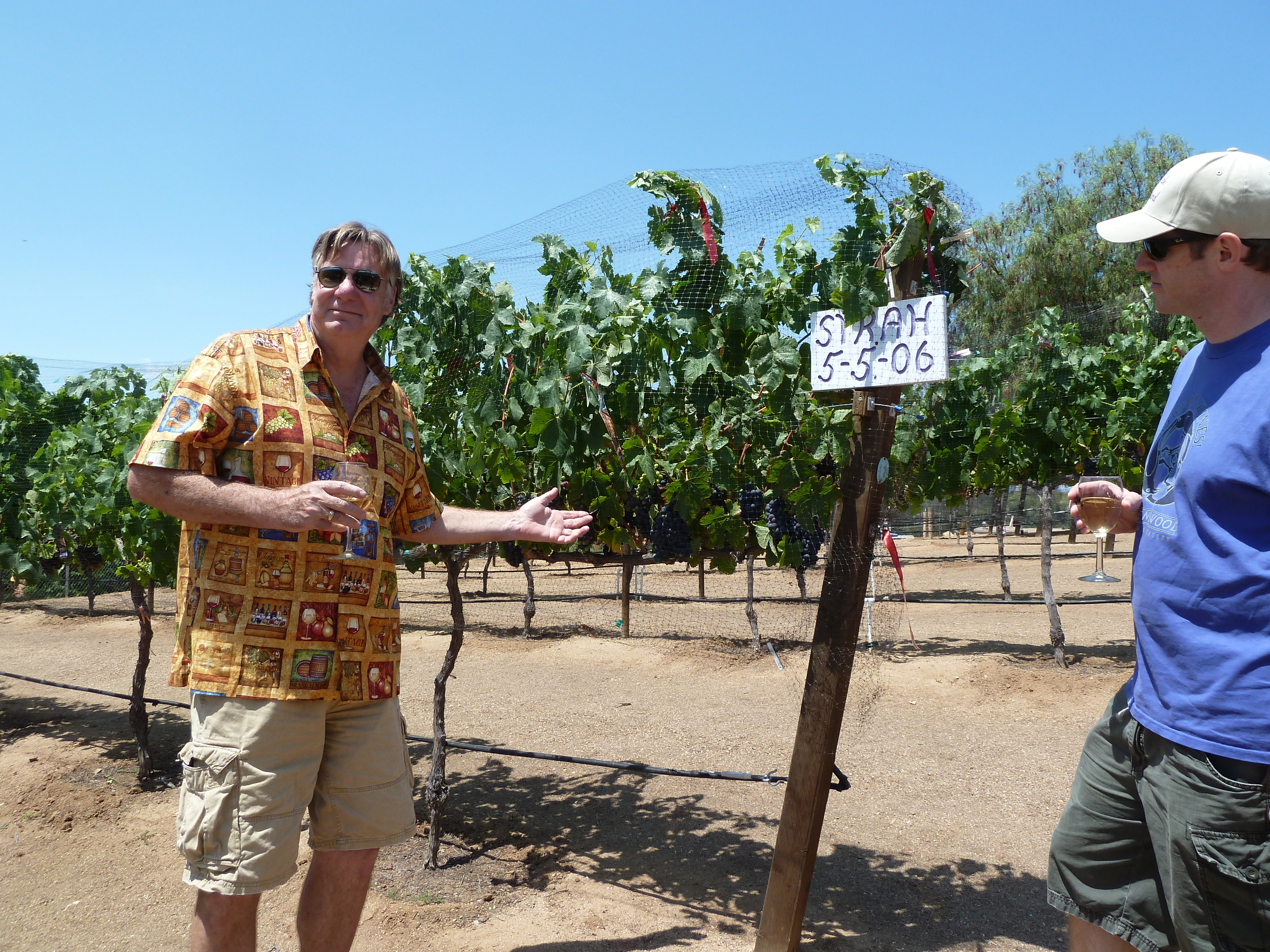 The zinfandel ripens very unevenly, as seen on these vines: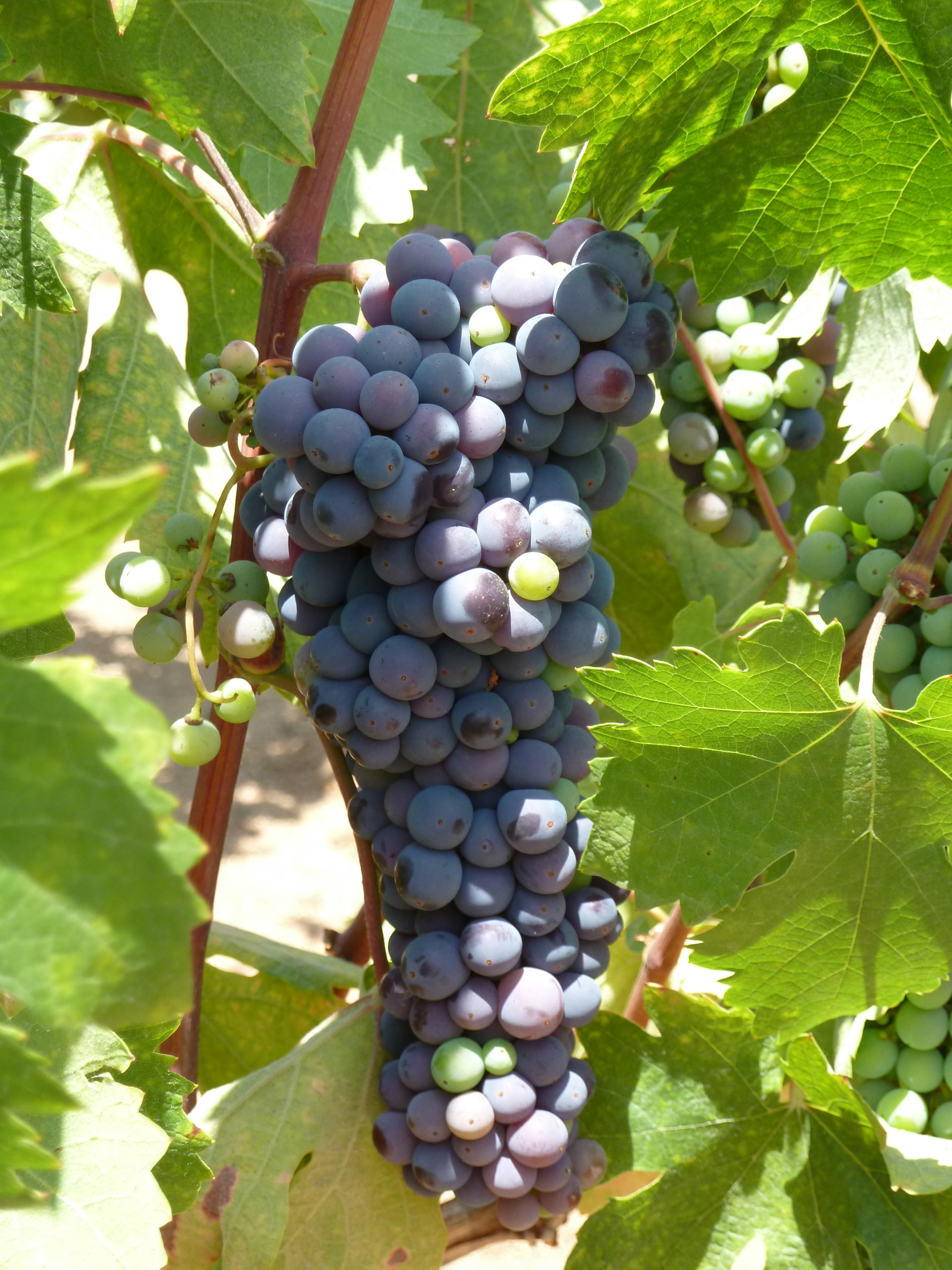 Another problem during harvest season is getting the grapes before the birds do, they already got a few on this vine: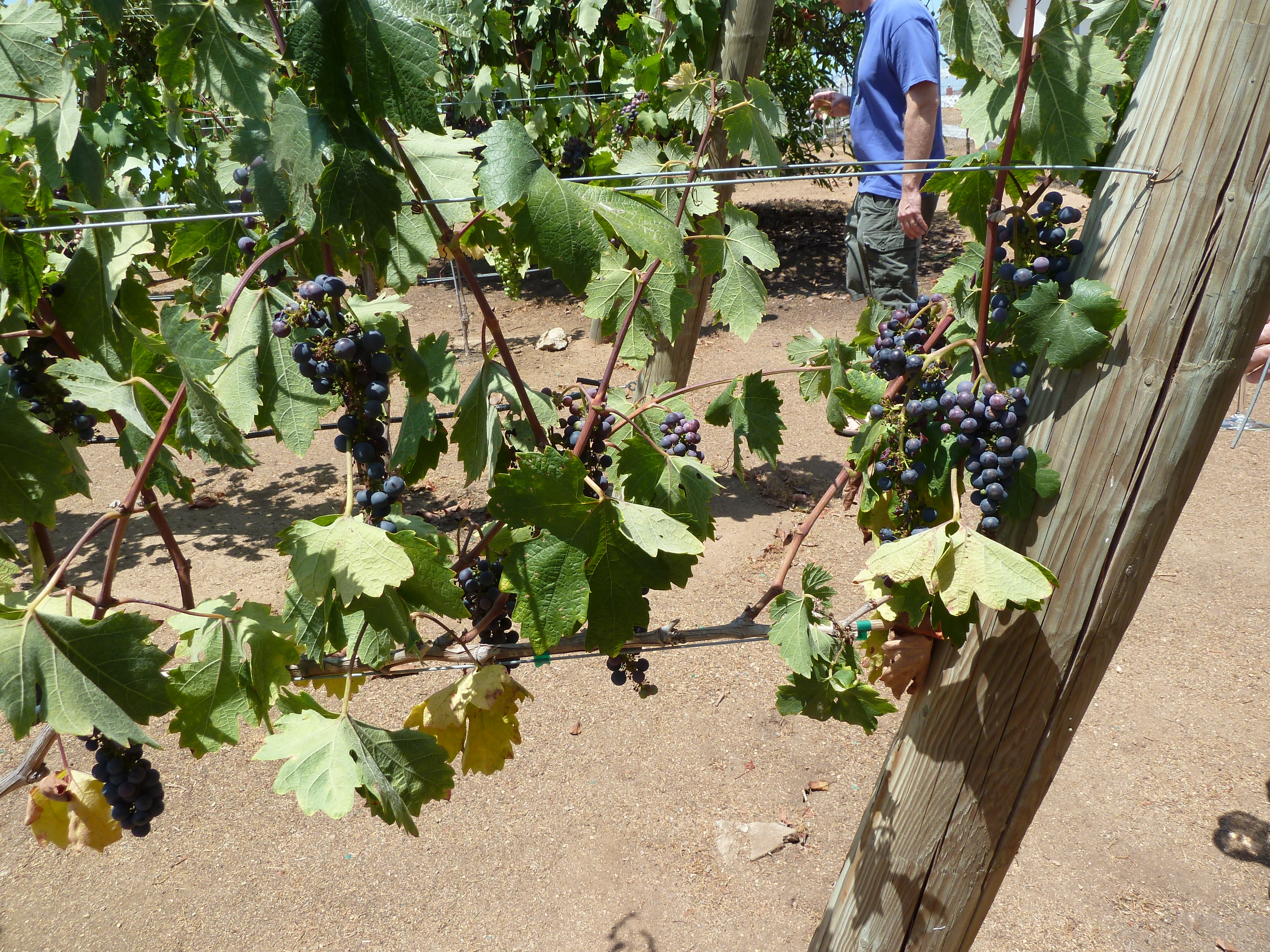 We checked out the "Este" lower vineyard, the syrah down here is ripening nicely already.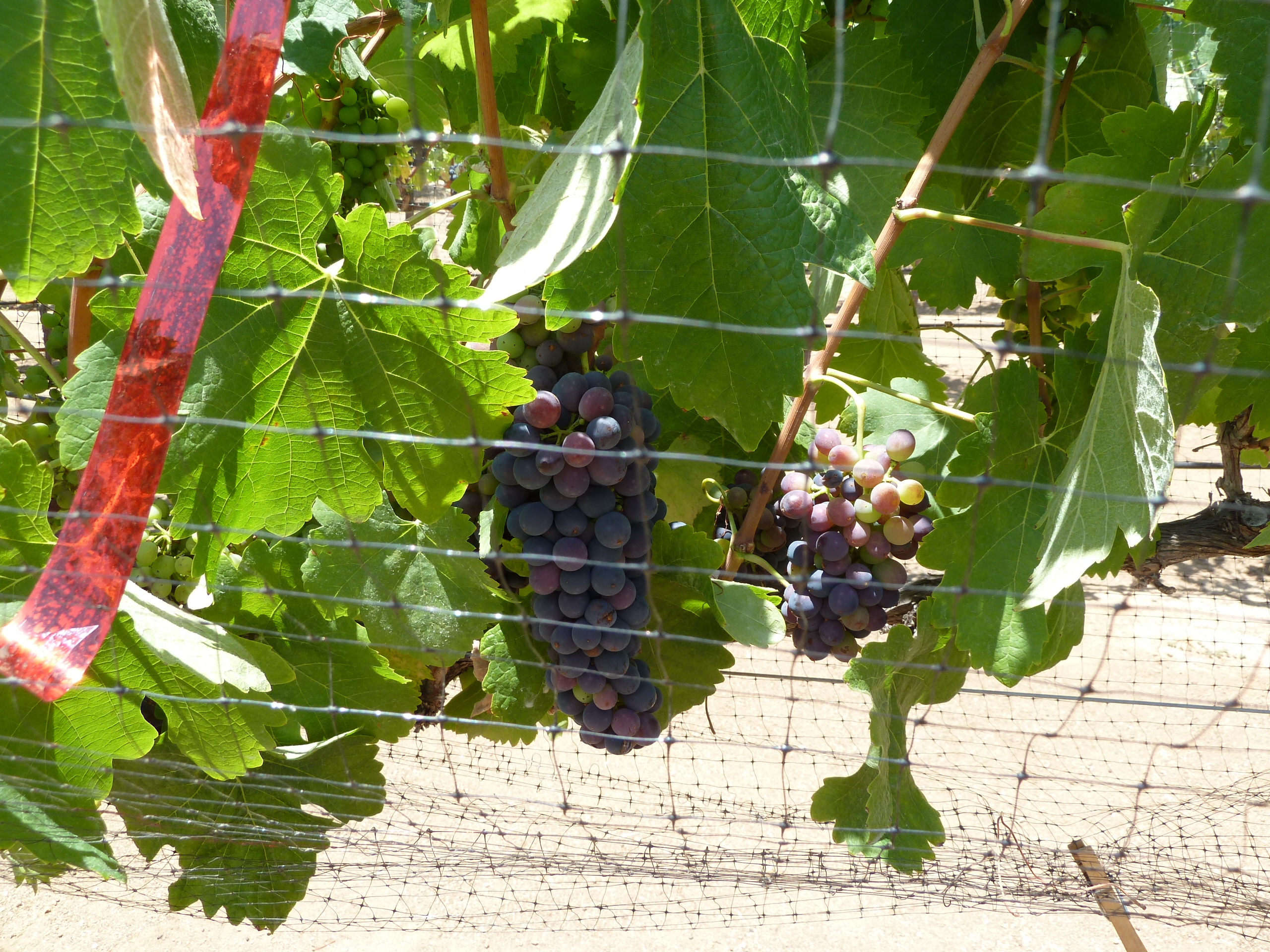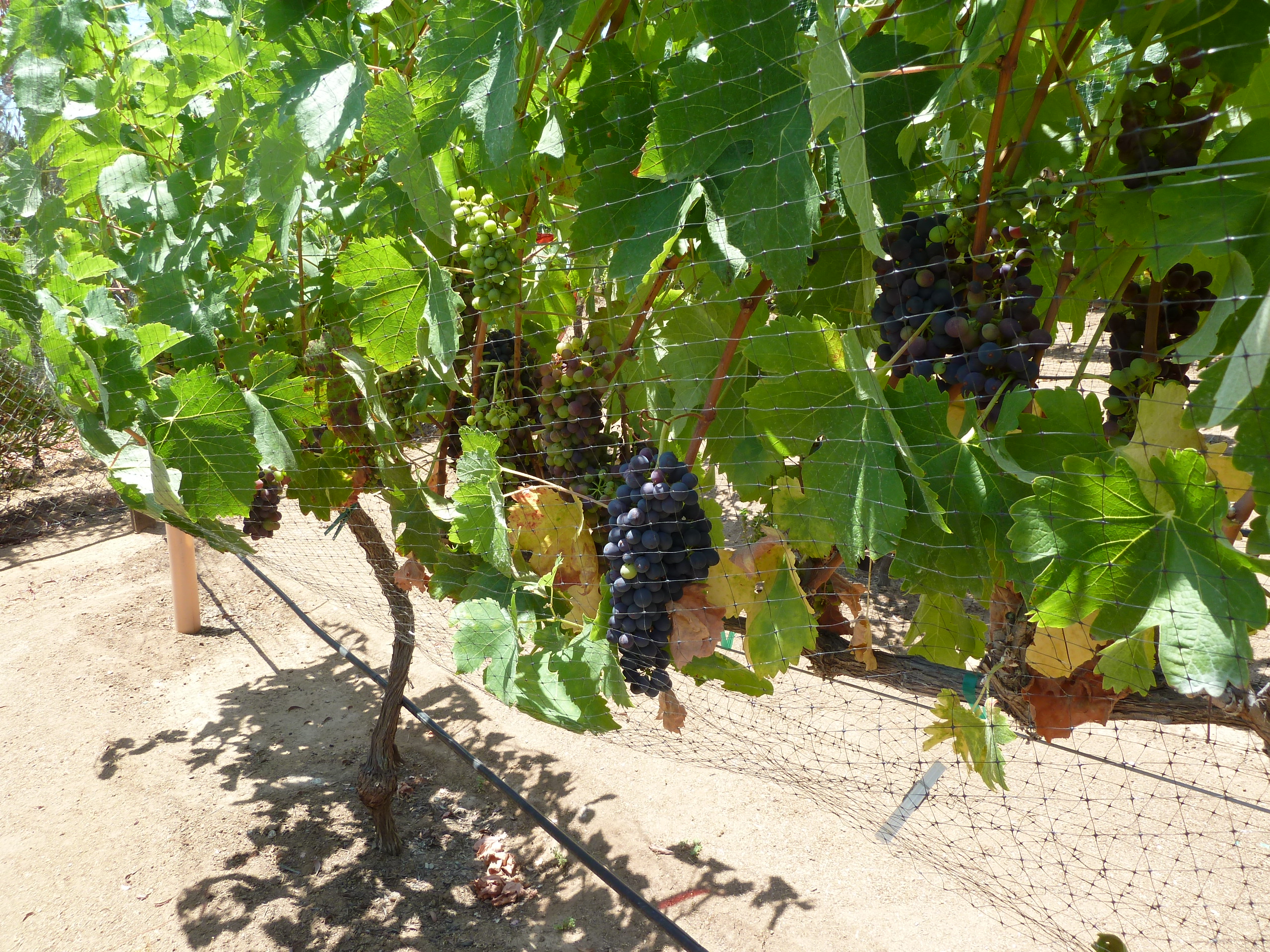 Next we wandered over to Sober Wife Vineyard, just down the hill and the road from Live Oak. Steve Baum showed us his beautiful Primitivo vines — he has quite a bit more than Live Oak. They should ripen slower than the Syrah, more along the lines of the Zinfandel, which typically ripens in mid to late September. This is the third growing season for this Primitivo and the first harvest, Steve dropped all the fruit from the vines the first two years to strengthen the vines. It looks like he's done a great job, I'm really looking forward to making wine from these grapes!