Bottling Binge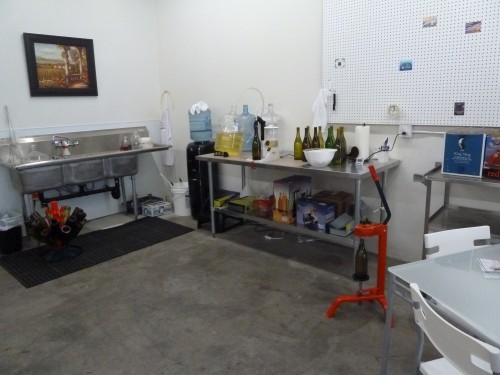 Seems to be time to restock the cellar!  Having just bottled my 2009 Primitivo, today I bottled another batch of Winexpert Chamblaise. This will be the fourth time to make this kit, it's such a great easy-drinker. This batch cleared very nicely and I did not have to filter as I did with previous batches.
I bottled this batch at Curds and Wine instead of at home.  I bottled, corked, and labeled the whole batch in about 20 minutes.  It was very nice to have a nice big space to work at, and a big sink for cleaning up.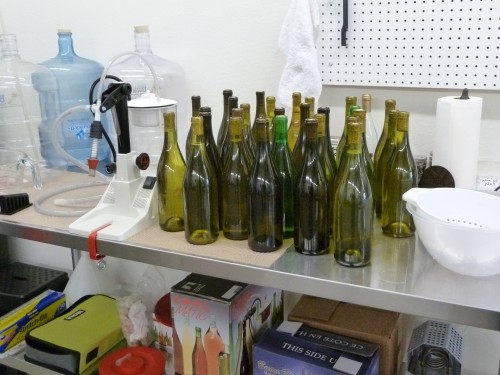 Next on the agenda is the 2009 Fallbrook syrah.  Can't wait to get that one bottled, although it will be a very small batch — about 11 gallons total to split between 3 people.  Oh well, at least there will be plenty of 2010 vintage!